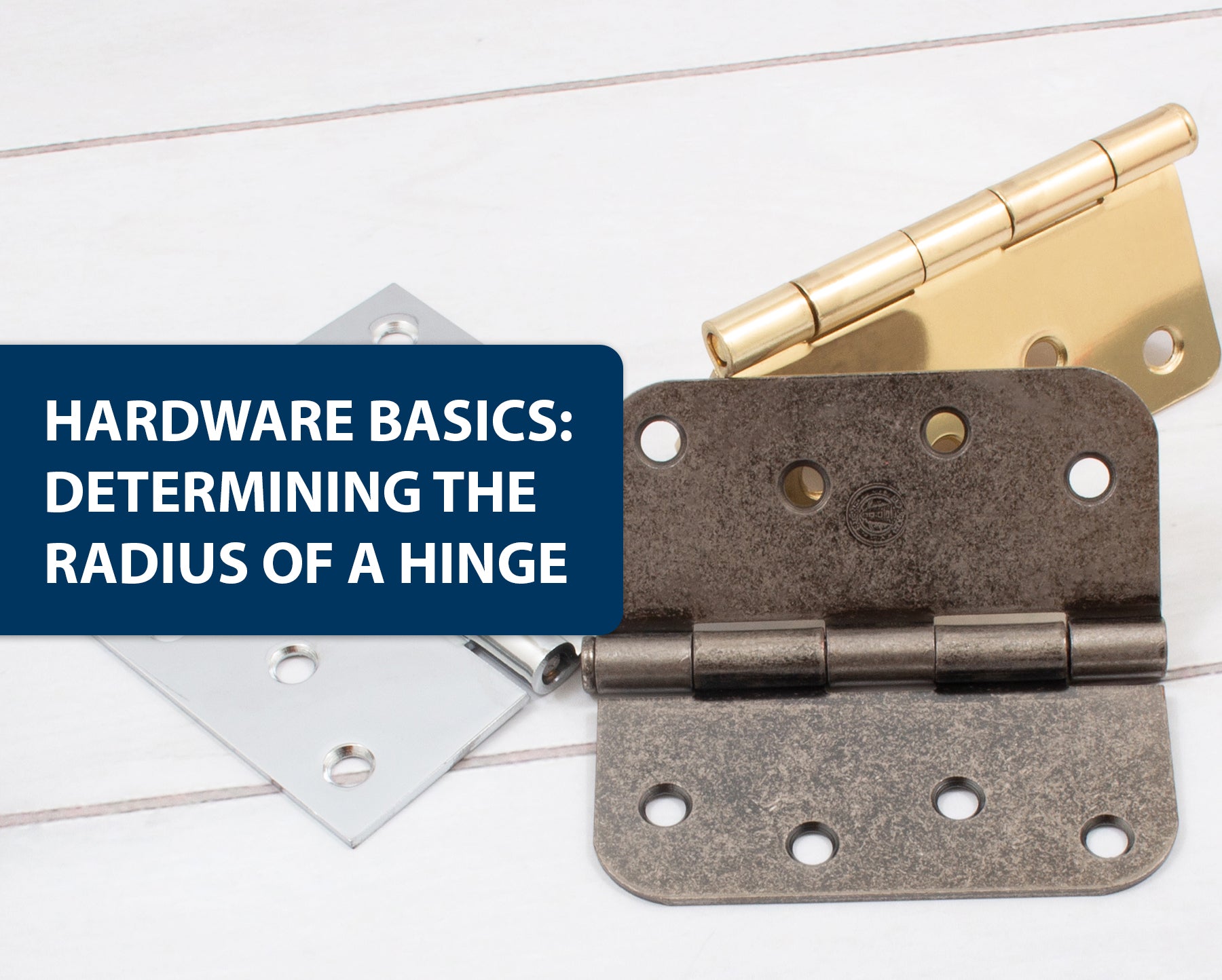 Hardware Basics: How to Determine the Radius of a Hinge
If you've spent any time looking at the hinges on your door, you may have noticed that the corners can differ from hinge to hinge. Some hinges have square corners, while others have rounded (or radius) corners.
Square corner and radius corner hinges offer the same functionality, so if you're starting from scratch with a blank door slab, you can simply choose the look (square or round) you prefer.
However, if you're replacing the hinges on an existing door, you'll want to choose a hinge that matches your door cutout. After all, you could put a round corner hinge in a square hole, but it wouldn't necessarily look the greatest.
So, that brings up the next question: How do you know the radius of your hinge?
One way to determine the radius of your hinge is to get out a ruler or tape measure and measure from the top of the hinge down to where the rounded area of the hinge ends. A hinge with a 5/8" radius will measure 5/8" from the top of the hinge to the bottom of the radius, while a ¼" hinge will measure ¼" from the top of the hinge to the end of the radius.
But what if you don't have a tape measure handy? If you have 35 cents, then you can easily figure out the radius of your hinge.
Simply take a quarter and a dime and line them up in the corners of your hinge. The quarter will fit inside a 5/8" radius corner, while the dime will fill the inside of a ¼" radius corner.
Once you know the radius of your hinge, you can choose the type of hinge (standard, ball-bearing, or a specialty hinge) that best suits your application.