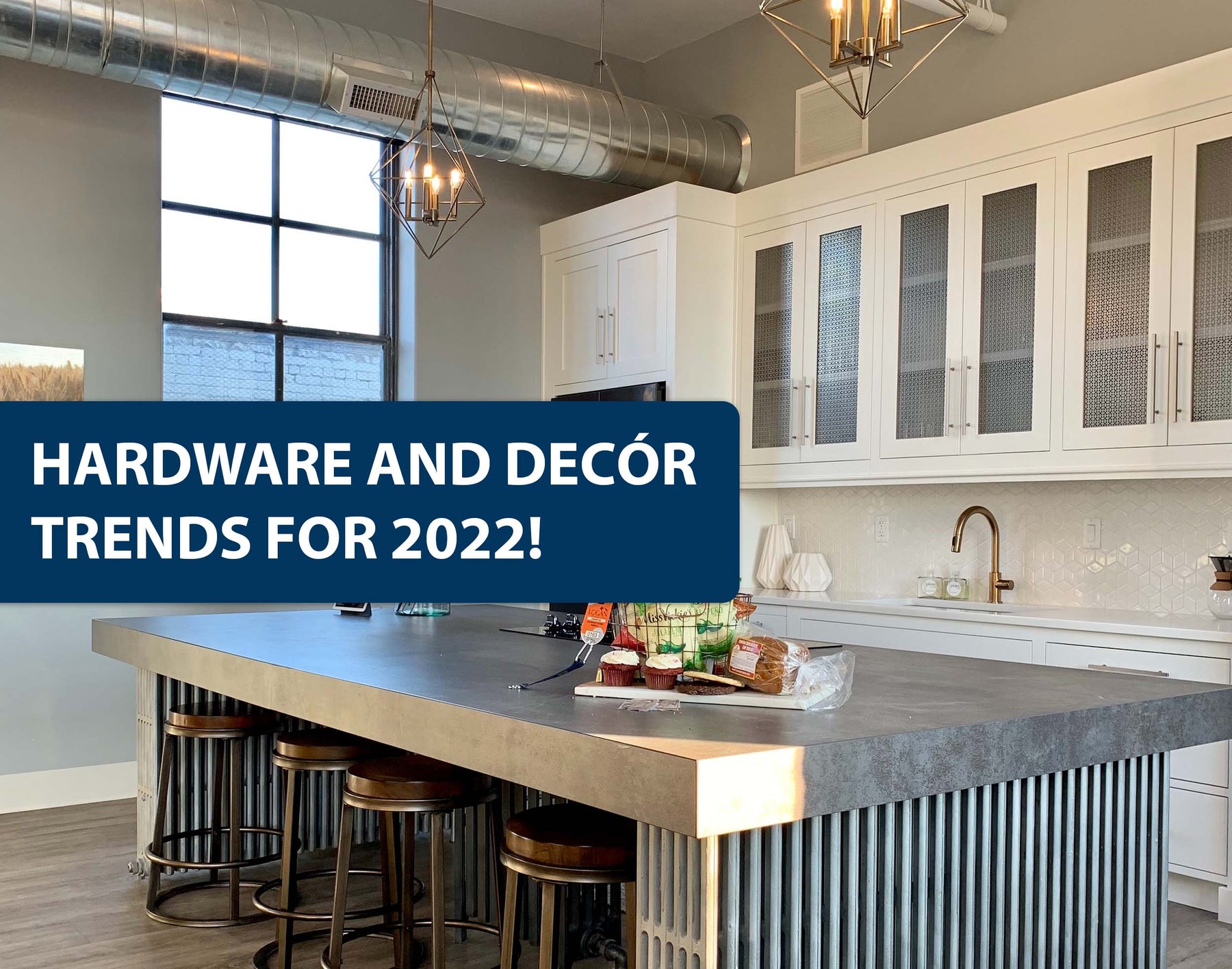 Home Hardware and Décor Trends for 2022
Over the past two years, people have been spending more and more time in their homes, including working from their homes for an extended period of time. As a result, many homeowners have taken steps to invest more into their homes by installing new hardware and updating their décor.
The situation has gradually improved, but people are still expected to invest heavily in their homes again in 2022. Join us today as we explore a few of the new trends that 2022 is expected to offer for home hardware and décor!
Incorporating Industrial Style
One interior design style that is becoming more and more popular and looks to see a large boom in 2022 is Industrial Style. This style appears to have grown as a result of many older factories and other industrial buildings being renovated into housing.
Now, homeowners and builders are designing their projects to fit this aesthetic. A big advantage of Industrial Style is that it incorporates iron, wood, aluminum, and even recycled materials. These construction materials can be much easier to find now and help lower design and construction costs.
Minimalism Continues to Trend Up
Another design trend that is expected to be prominent in 2022 is Minimalism. This design style utilizes an open layout with only the bare essentials which helps to make even smaller spaces appear relatively large. A minimalist style also features a simple and monochromatic color palette that utilizes soft and light shades like whites, beiges, and grays.
Stone Harbor Hardware features several cabinet and bathroom hardware pieces that will fit this minimalist style, including our Contemporary Square and Round Cabinet knobs available in both polished chrome and satin nickel. Minimalist style also works well with our Vienna and Zurich bathroom hardware collections as well!
Multipurpose & Home Office Space
As working and learning from home may become part of our new normal, homeowners and designers have started to incorporate this into their projects. Homes featuring multipurpose spaces are highly sought after as they can, as their name suggests, be utilized for multiple purposes.
Home offices also are becoming more commonplace for homeowners who enjoy the ability to work remotely while also needing the privacy to complete tasks and projects.
Smart Homes Are Here to Stay
Finally, we arrive at how technology will impact homes in 2022. The technology that makes Smart Homes possible is becoming more and more available to homeowners.
Be it security and access controls, smart appliances, occupancy sensors, or robotic assistance—homes are becoming smarter in 2022. The ability to control the key elements of your home is very desirable for many homeowners and has so far proven to be reliable and completely safe.
Feel free to explore the Stone Harbor Hardware webstore to discover the many home hardware items we have available for your home remodeling projects in 2022!