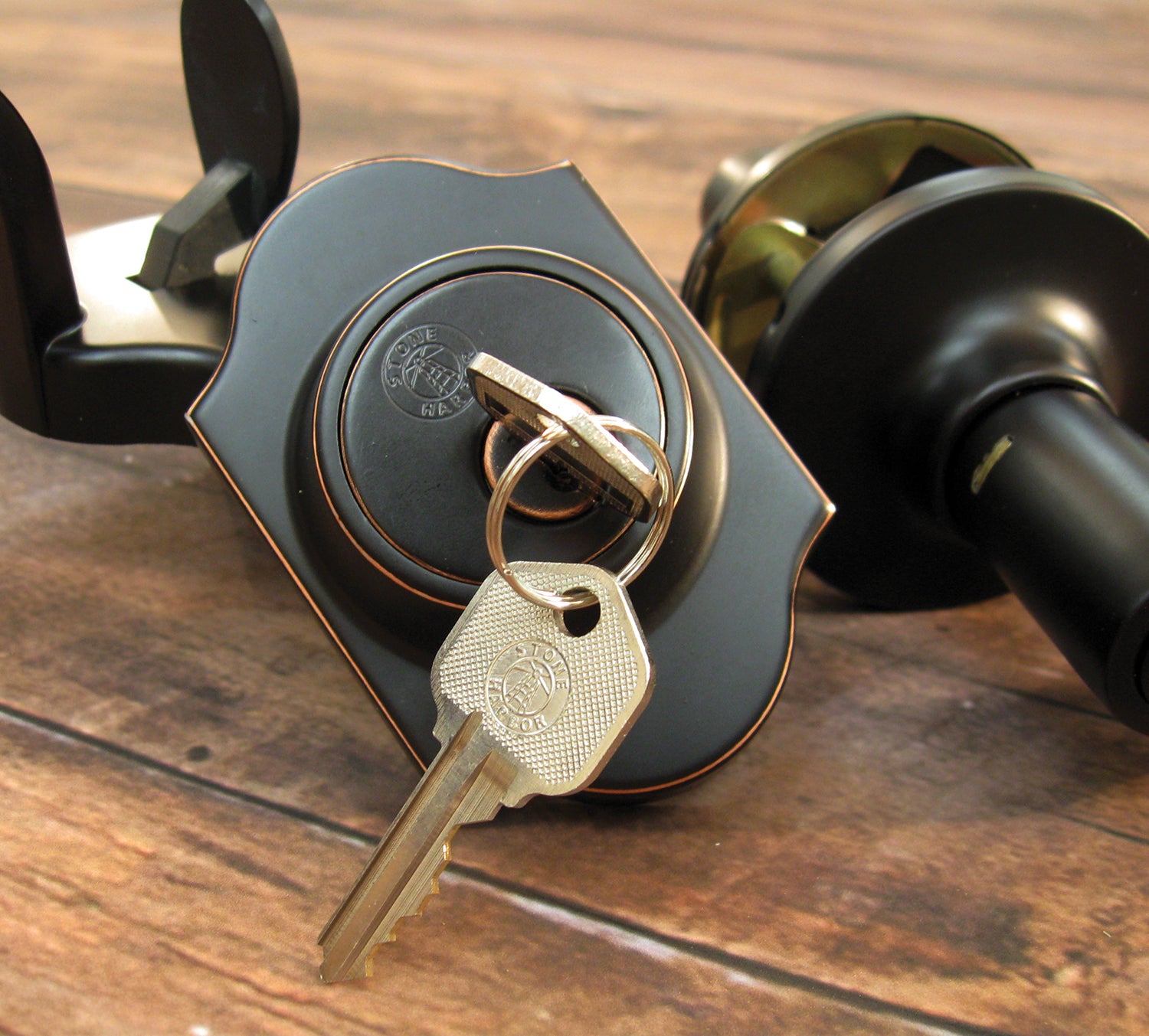 What's in a Keyway?
If you're like most people, you've never thought about the type of keyway in your locks. As long as the key fits the lock, you're good to go, right?
Well, what if you want a new handleset for your front door? Or if you need to replace the knob on your garage door? You'll probably want to use the same key for your new locks, and that's where a little knowledge about keyways comes in handy.
To use your existing key with a new lock, the lock will have to be rekeyed. You can call a locksmith or talk to someone at a local hardware store about rekeying the lock. To do this, your new lock will need to have the same keyway as your existing locks. So, how do you know what to choose?
There are many types of keyways, but most homes have locks with one of two of the most common keyways – KW1 and SC1. The SC stands for "Schlage," and the KW stands for "Kwikset" – two common lock manufacturers. Stone Harbor door locks are available with both of these keyways.
The easiest way to determine which type of keyway you have is to look at the shape of the key. Turn the key so that it points up and down (90 degrees from how you would insert it into the lock). Look at the large end of the key (also called the bow). If the bow has straight sides and a triangle-shaped top (like a house), you probably have a KW1 keyway. If the key is diamond-shaped (narrower at the top and bottom and wide in the middle), you probably have a SC1 keyway.
However, some aftermarket keys use the same bow shape, regardless of the keyway. In this case, you can also check the key for a stamp. Sometimes, the keys will be stamped with KW1 or SC1. 
Once you've determined the keyway for your existing locks, you can order new locks and know that they can be keyed to match your existing key!