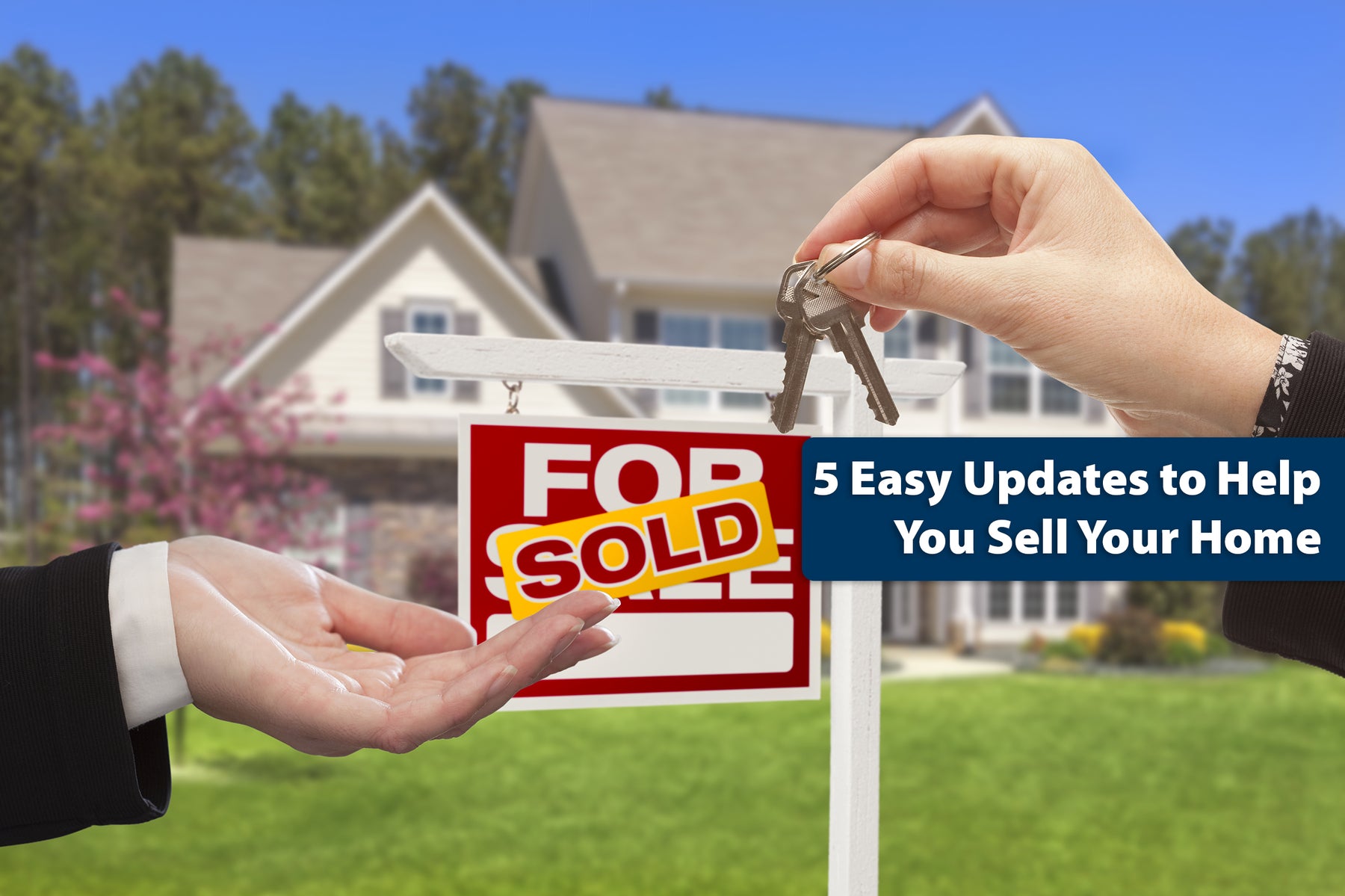 5 Easy Updates to Help You Sell Your Home
Thinking of relocating? Spring is often the perfect time to list your home – the holidays are over; the weather is (usually) nicer; and many families prefer to move after the school year ends. Before you stick a "for sale" sign in your front yard, take a few minutes to look at your home with fresh eyes. Making a few small changes can make your home more appealing to potential buyers!
Clean and declutter. A sparkling clean home lets buyers know that you really care for the house. Organizing your closets and getting rid of clutter not only helps buyers picture their things in the space, it also sends the message that your home has plenty of storage space. Don't just focus on the house; spend some time cleaning out the garage as well.
Brighten up your main entry. Sweep out any cobwebs; make sure the porch light works; and add a new welcome mat if yours has seen better days. Take a walk out to the street and see if you can easily read the house numbers. If it's hard to read the address, install new house numbers in a prominent place.
Add a fresh coat of neutral paint. Fresh paint makes everything seem clean and new, and choosing a neutral color will help potential buyers picture themselves in your space.
Finish any incomplete projects. Almost every home has them – the threshold that you never put back after replacing your flooring, or the nail holes that you never got around to filling after moving a picture. Not only will you feel a sense of accomplishment, but crossing these things off your to-do list will make your home look well-cared for to any potential buyers!
Update the hardware in your home. Do you have mis-matched finishes in your house? Have your cabinet pulls seen better days? Simple things like updating your cabinet or bath hardware will make your home look fresh and new. Install new door stops with color-matching tips to protect any new paint jobs.
Spending a little time on these basic updates will go a long way toward making your home more appealing to buyers, which hopefully translates into a better offer and faster sale for you!