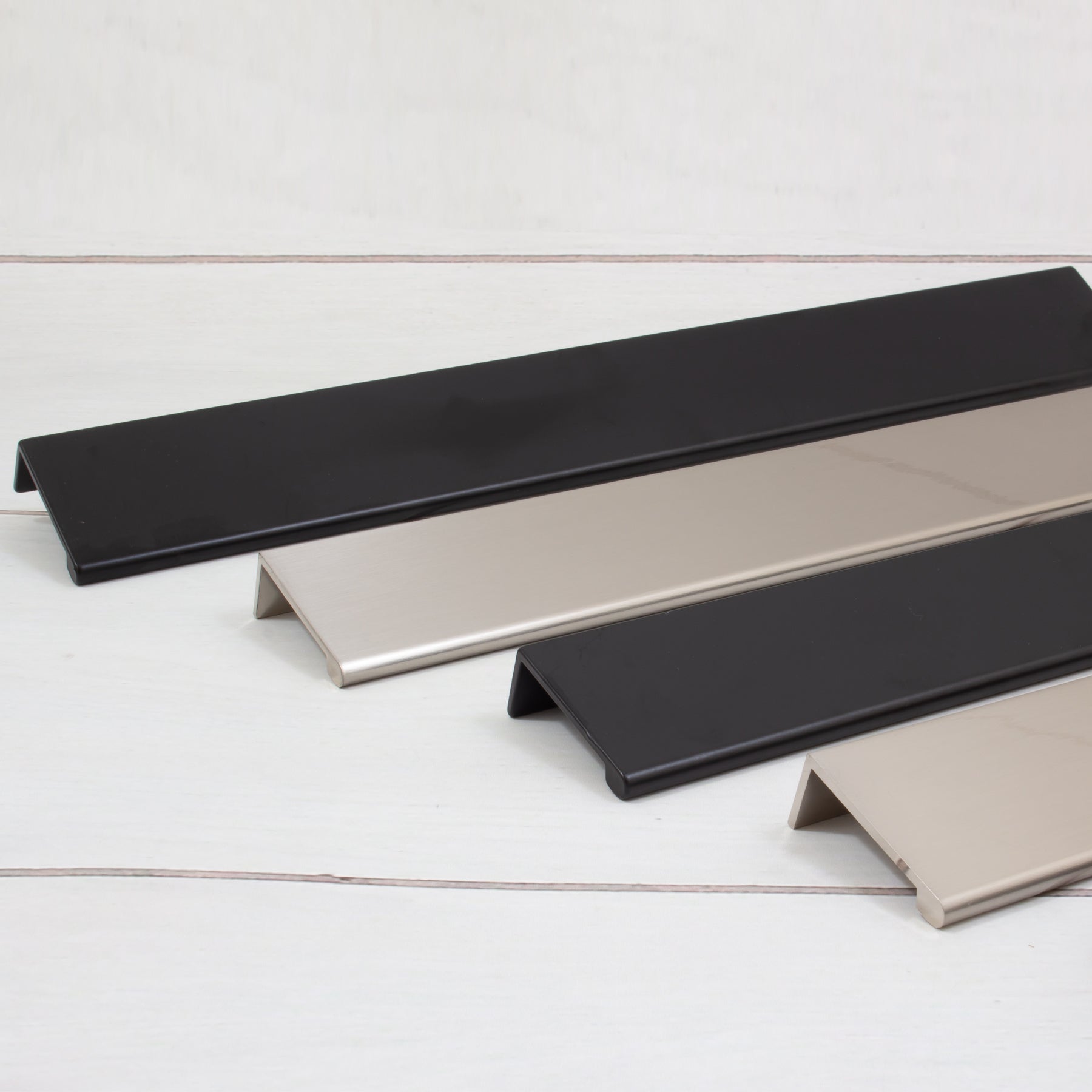 Add a Modern Look with our Cabinet Edge Pulls!
Do you love contemporary styles? Is your dream kitchen filled with glossy cabinets with slab-style doors? Do you truly feel that "less is more" when it comes to your home?
If you answered yes, then our newest cabinet hardware could be the perfect fit for your home. Many modern designs omit the cabinet pulls for a minimalistic look, but what if you could have the clean, contemporary design of your dreams without sacrificing function?
With their contemporary, European-inspired styling, our new cabinet edge pulls are ideal for modern homes. The edge pulls fit over the top of the drawer or cabinet door and project over the edge, giving you a stylish, unobtrusive way to open the drawer or door.
The edge pulls are available in both satin nickel and matte black finishes and come in seven sizes ranging from 1-1/2" to 13-1/4" long, making it easy to outfit your home with a custom look!