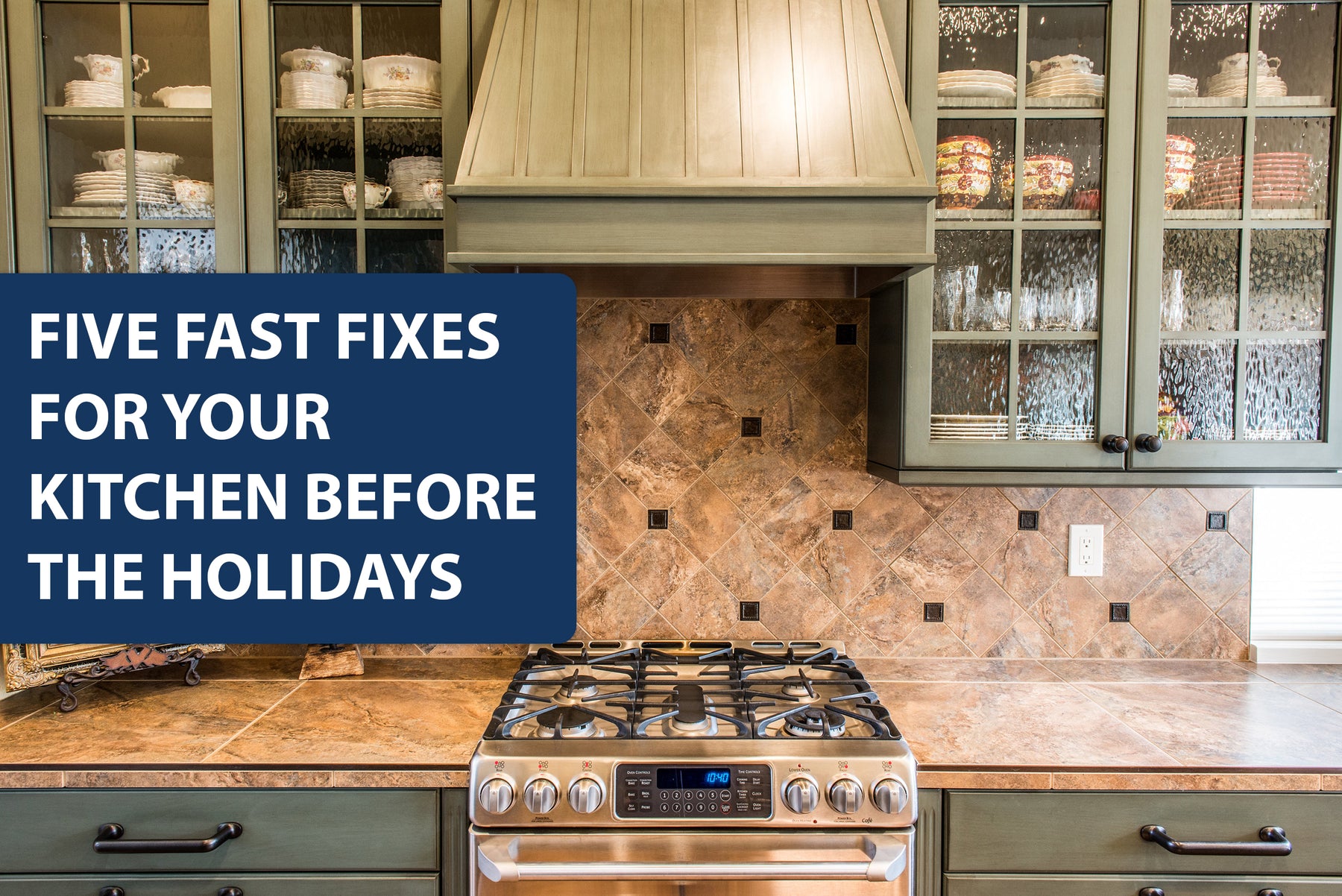 Five Fast Fixes for Your Kitchen Before the Holidays
Ready or not, the holidays are quickly approaching, and if you're planning to host family and friends, you may want to take some time to spruce up your kitchen before you start roasting the turkey or baking cookies!
And while you may not want to tackle a huge project right before the holidays, there are several quick fixes you can do to make sure your home looks its best!  
Declutter. It's not the most glamorous project, but taking a few hours to sort through the stacks of papers and other items that have piled up on your desk (or kitchen table) goes a long way in getting your home ready for the holidays.
Update knobs and pulls. Changing the knobs and pulls on your kitchen cabinets is one of the easiest ways to refresh the entire space! To make installation even easier, choose pulls with the same center-to-center dimensions, so you don't have to fill old holes and drill new ones.
Update light switch / outlet covers. If your switchplates and outlet covers are old and dingy, consider installing new covers to coordinate with your new cabinet hardware.
Pet-proof your cupboards. Do your pets open the cupboard and get into your kitchen trash? Consider installing a magnetic catch on the lower cupboard doors to make it harder for curious pets to get the turkey scraps out of the trash!
Spruce up your pantry. Holiday cooking and baking will be much easier if your pantry is in good shape beforehand! Again, start by cleaning and decluttering the space. Do you have a stash of holiday aprons? Install some hooks in the pantry to hang them up. Don't forget to update the hardware on your pantry door so it matches your new cabinet pulls! Finally, take a quick inventory of your ingredients and supplies so you don't run out of flour halfway through your recipe.
With these quick tips, your home will be ready for the holiday season in no time at all!