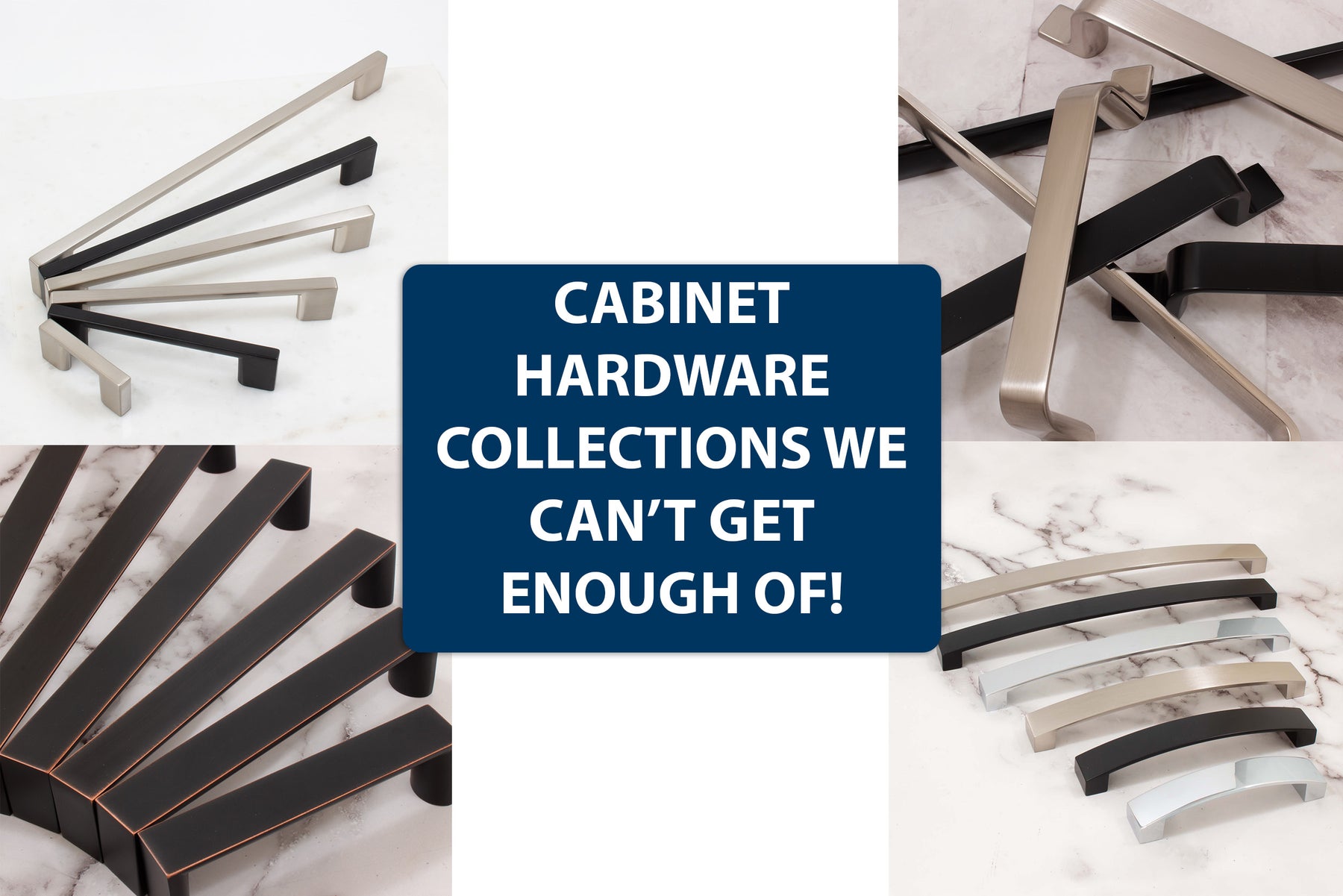 Cabinet Hardware Collections We Can't Get Enough Of!
Stone Harbor Hardware offers several excellent hardware collections for customers to explore. Some of our favorite hardware collections have arrived within the past few years. Join us today as we highlight a few of the Stone Harbor Hardware Collections that we just can't get enough of! 
Dress Up Your Cabinets with the Jetstream Collection of Cabinet Pulls 
Our Jetstream Collection of cabinet pulls features rounded edges and a nice, streamlined style that works well with contemporary and transitional style homes. These cabinet pulls come in either satin nickel or matte black finishes and seven different lengths ranging from as small as 32 millimeters to as large as 320 millimeters. 
Dress Up Your Home with the Rubicon Cabinet Collection of Pulls 
Another of our newer and most sought-after cabinet pull collections is the Rubicon Collection. The slim profile and unique twist on a classic cabinet pull shape help the Rubicon cabinet pulls to stand out from the competition. Like the Jetstream Collection, the Rubicon Collection of cabinet pulls are available in either stain nickel or matte black finishes. This collection includes six pull lengths, including 96 millimeters, 128 millimeters, 160 millimeters, 192 millimeters, 224 millimeters, and 256 millimeters. 
Update Your Home with the Plateau Collection of Cabinet Pulls 
The final Stone Harbor Hardware collection that we want to highlight is the Plateau Cabinet Pull Collection. This collection features a unique and timeless combination of both squared and rounded construction that provides a terrific fit with most bathroom and kitchen décor. The Plateau Collection comes in satin nickel and matte black finishes like the other collections we have mentioned. However, this collection is also available in the vintage bronze finish as well. This collection features the same six pull lengths that are available with the Rubicon Collection. 
Our New Zephyr Cabinet Collection is Coming Soon 
Keep an eye out in the coming weeks as we will be unveiling and highlighting the key elements of our new Zephyr Collection of cabinet hardware!