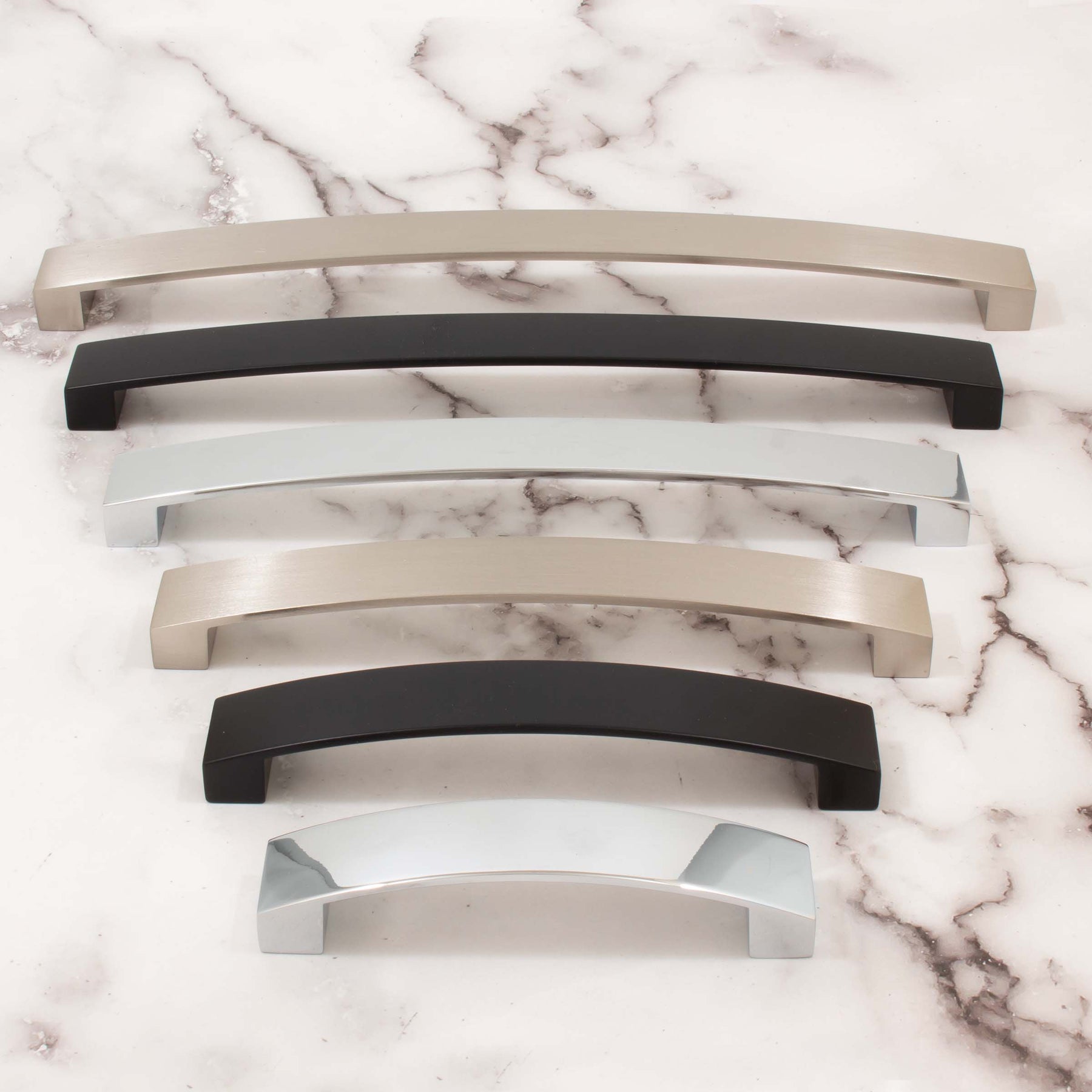 Streamlined and Stylish: Meet the New Zephyr Collection!
Stone Harbor Hardware has made a new addition to its cabinet hardware inventory with the addition of the Zephyr Cabinet Collection. This new cabinet collection was named as its shape resembles that of "a soft, gentle breeze," which is one of the definitions for the word, "Zephyr."  
The Zephyr Collection includes six pulls of various lengths that are available in three dynamic and stunning finishes. Zephyr pulls measure 96 millimeters, 128 millimeters, 160 millimeters, 192 millimeters, 224 millimeters, and 256 millimeters in length. The three finishes that the Zephyr collection of cabinet pulls are available in include Satin Nickel, Matte Black, and Polished Chrome. 
Customers who are interested in updating the cabinetry throughout their home should consider taking a closer look at the Stone Harbor Hardware Zephyr Collection of cabinet pulls today!