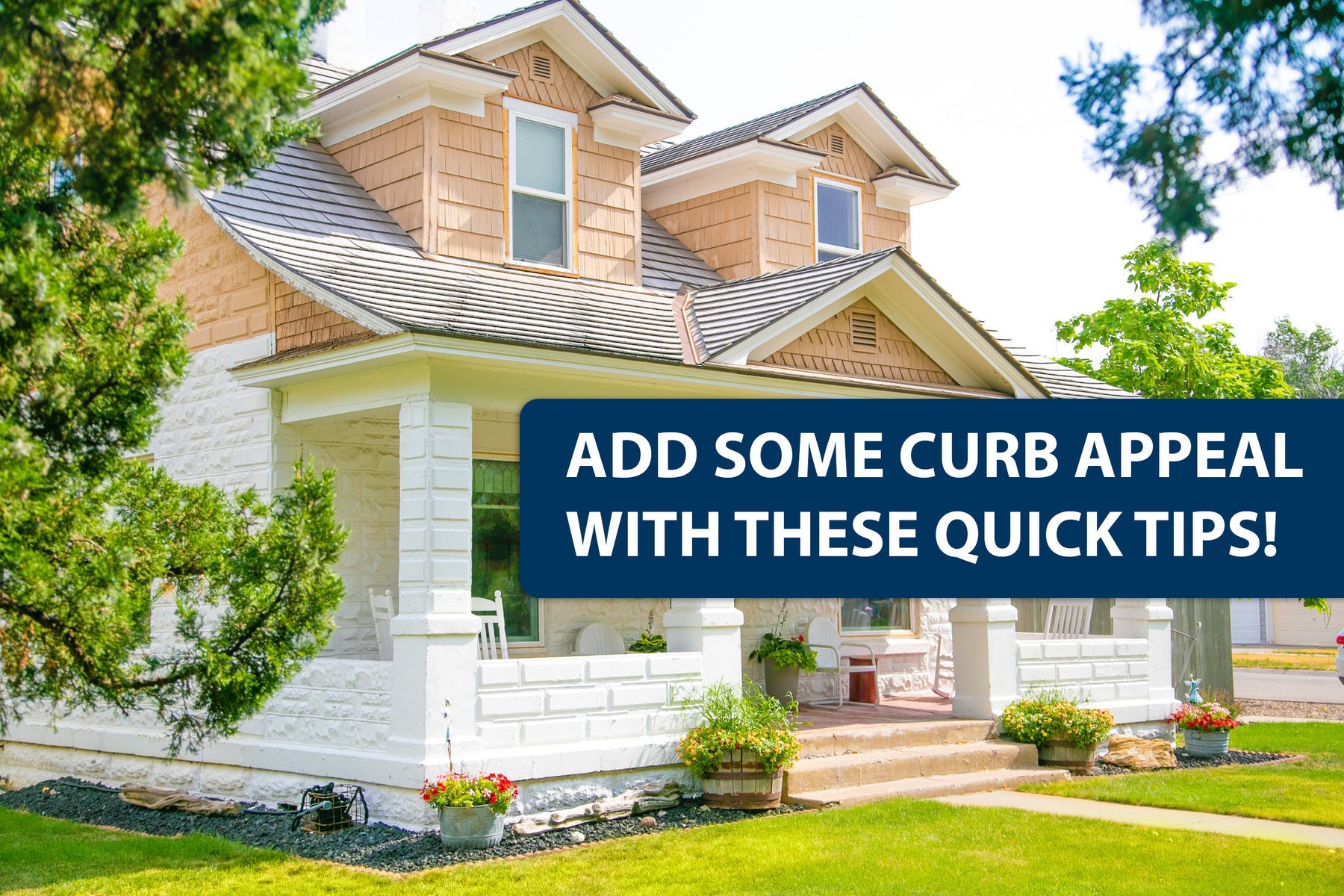 Quick Tips to Give Your Home Some Curb Appeal!
Summer is quickly winding down, and for most people, that means back getting back into a routine, going back to school shopping, and wrapping up their summer adventures. If your summer has been packed with vacations, traveling sports teams and other activities, your home projects might have been put on the back burner for the last few months. 
Sprucing up your home's curb appeal doesn't have to be a big ordeal though. It just takes a few hours to freshen things up! 
The August heat has probably taken its toll on potted plants on your porch and patio. Pick up some late summer or early fall flowers at your local garden center (asters and mums are good choices for this time of year), and replace the stringy, overgrown petunias and geraniums in your pots. If your welcome mat has seen its share of wear and tear over the summer, pick up a new one to greet your guests. 
As the days get shorter, you'll need to make sure people can still find your house in the dark. Make sure that the light bulb hasn't burnt out in your porch light and check to see if it illuminates your house numbers after dark. If it's hard to see the house numbers from the street, consider changing them for new, bigger numbers. 
Speaking of house numbers, another great way to improve upon the curb appeal of your home is by incorporating some of the excellent Stone Harbor Hardware house numbers that we offer in a DIY project to create a unique element to display your home's address numbers. This could include attaching house numbers to a nicely stained slab of wood that you can then hang or mount to your door or another location on the exterior of your home. 
Other Stone Harbor Hardware products that customers could consider using to improve upon the curb appeal of their home or to just update outdated exterior elements include our Screen Door Locks and our various Door Viewers or Door Knockers with Viewers. 
If you'd like to take things a step further, choose a new paint color for your front door. Spend an afternoon painting and then update the lock on your front door. 
Take a few minutes to admire your results, and then treat yourself to an ice cream cone to celebrate! After all, summer isn't over just yet. 
Updated August 2022