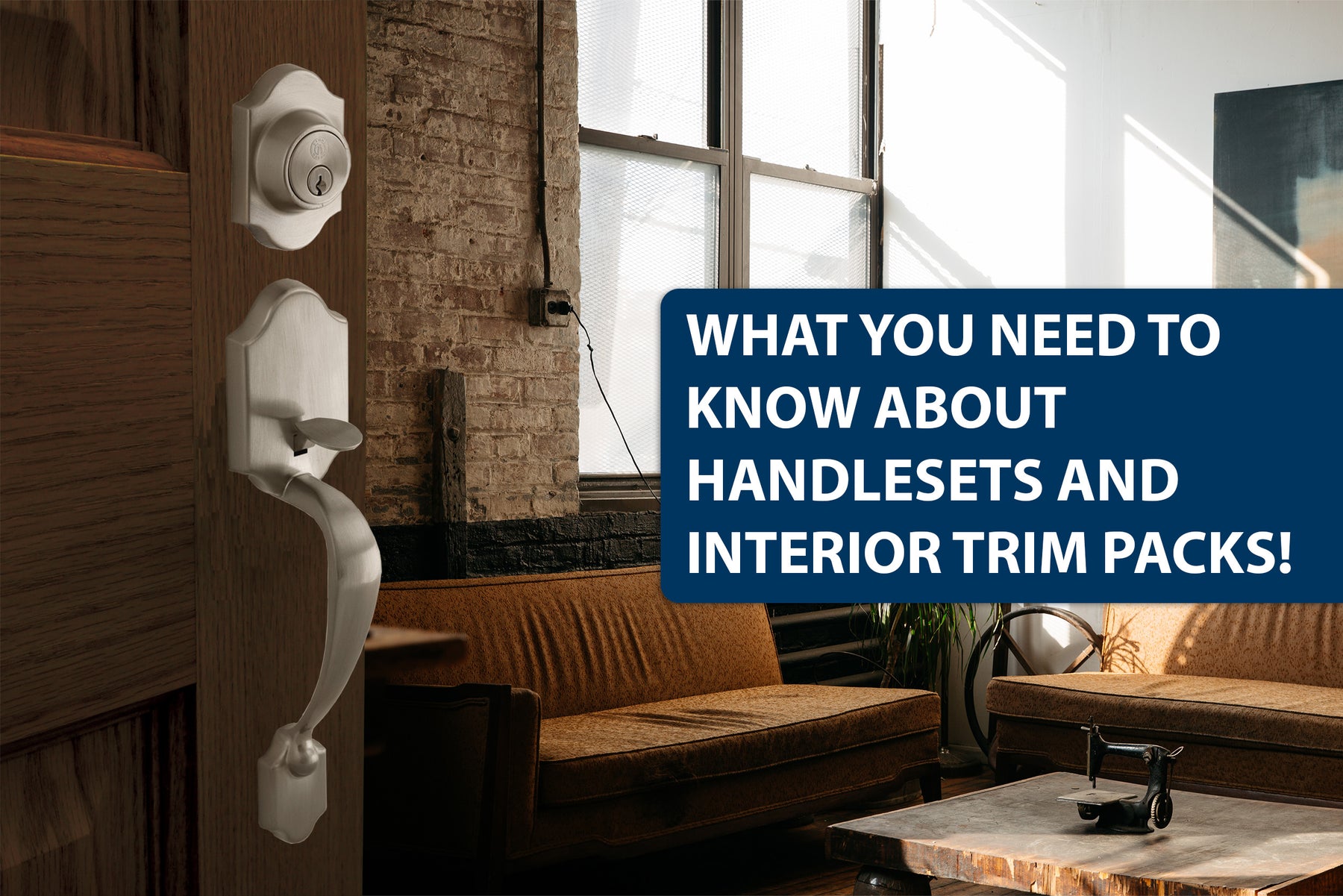 What You Need to Know About Handlesets and Interior Trim Packs
Are you looking to improve upon the aesthetic of your entry door or to simply replace your entry door's locks? If so, then you should consider installing a new handleset and an accompanying interior trim pack on your entry door. Stone Harbor Hardware offers a variety of handlesets for our customers and several unique interior trim packs that match with our handleset options. Join us today as we highlight the key elements of both handlesets and interior trim packs! 
Handlesets Spice Up the Entry Door to Your Home 
Handlesets are a unique type of door opening and locking mechanism as they are only utilized for entry doors, almost exclusively the main entry door to homes. Handlesets also typically feature a more unique and pronounced style as they serve a stylistic purpose as much as a home security purpose.  
Most handlesets feature a lengthy design where the keyed deadbolt rests above the handle, as one piece or with the deadbolt separated on its own. The handle portion of this hardware typically features a thumb lever or button that is used to disengage the latch from the door frame.  
Stone Harbor Hardware offers one contemporary handleset in the Munich handleset and three traditional handlesets in the Cedar Brook, Mill Creek, and Willow Park handlesets. 
Interior Trim Packs Complete the Interior Element of Your Entry Door 
As we highlighted above, interior trim packs work as the interior element of entry door handlesets. These trim packs come with either a door lever or door knob that works opposite the handle with a thumb lever and the latching element to complete the handleset's deadbolt.  
Interior trim packs allow customer to get more creative with the interior of their entry door or to match their handleset with the rest of their door knobs and levers throughout their home. Stone Harbor Hardware offers five interior trim packs for the Munich handleset and seven interior trim packs for the Cedar Brook, Mill Creek, and Willow Park handlesets.  
Check out all the excellent door and home hardware that we have available at Stone Harbor Hardware for yourself today!