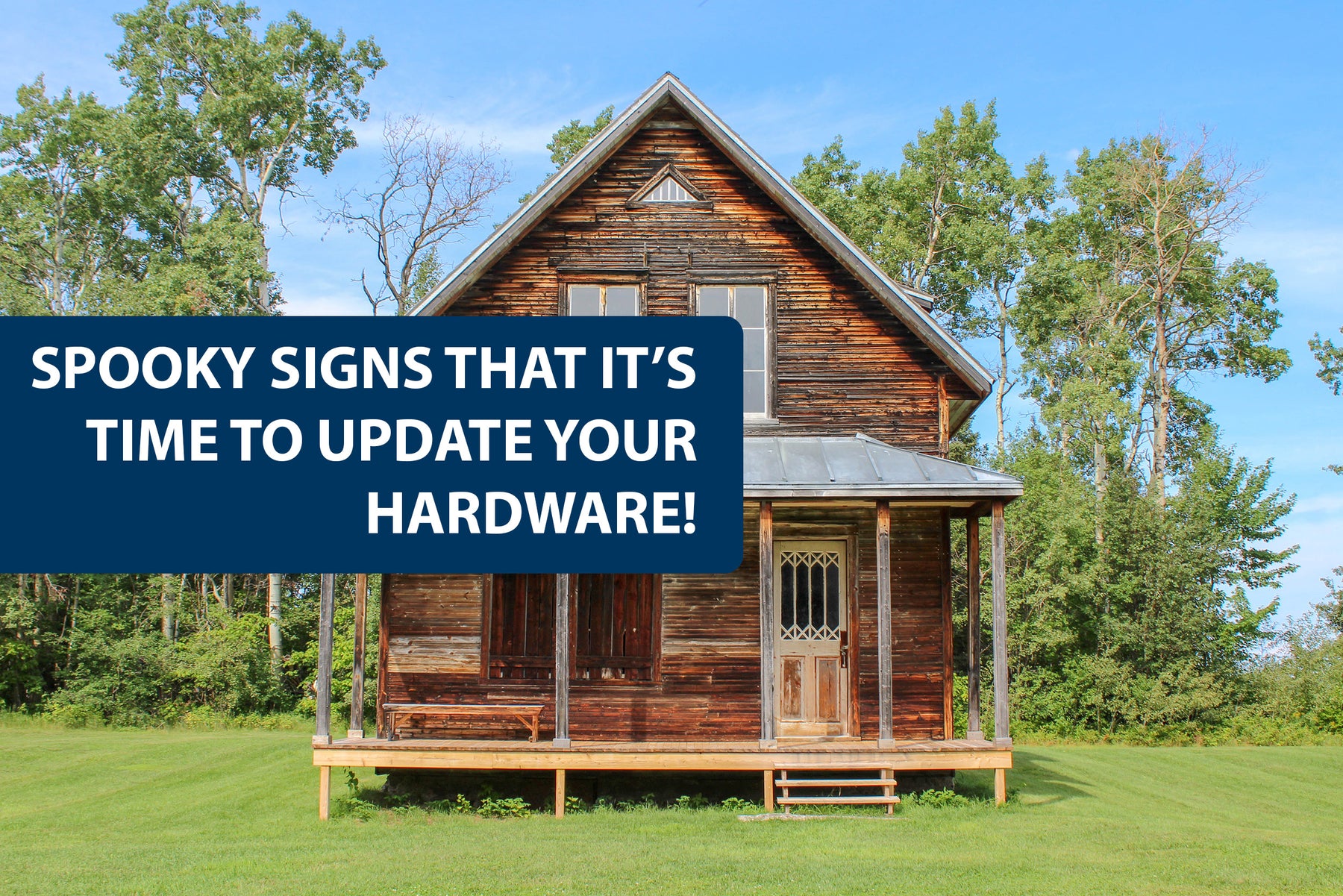 Spooky Signs That It's Time to Update Your Home's Hardware
The spooky season is here! This seems like a good time to highlight a few spooky signs that show it might be time for you to update some of the hardware throughout your home. It may be time to consider updating your bath, cabinet, closet, window, door, or other home hardware if one of the following spooky signs is starting to show. As we explore signs to update hardware, we will offer potential solutions that are available with us here at Stone Harbor Hardware! 
Hardware is Failing to Operate Consistently 
One spooky sign that might indicate it is time for a hardware update is that the hardware fails to operate as designed on a consistent basis. This typically includes high usage hardware like door knobs or levers, window latches, and some cabinet hardware. 
If you are noticing that any of the door knobs or levers in your home are sticking or not locking as securely as they did in the past, it might be time to update them. If you are updating one door knob or lever, you should consider updating others throughout your home to ensure the design matches. Similarly, window latches and cabinet hinges may need to be replaced if they also stick or do not operate well. These you can replace as you go because their matching needs are not as prominent. 
Outdated Design is Impacting Home Value 
If your hardware features outdated design, then you just might be seeing another spooky sign that your home hardware needs updating. Hardware that is outdated not only looks tacky and unrefined, but it can lower the potential sales value of your home.
Outdated bath, cabinet, and door hardware should be replaced with something that offers an overall improved design. Consider matching between these areas where appropriate as well. 
Wear and Tear is Creating Aesthetic and Functional Issues 
The final, and spookiest, sign that hardware needs updating is general wear and tear. Wear and tear has the dual downside of offering an unappealing aesthetic and usually featuring functional issues as well. Any hardware in your home is prone to general wear and tear, but the hardware that sees consistent usage will likely feature the most wear and tear. 
In our experience, closet hardware features wear and tear that typically goes unnoticed until hardware fails completely, creating a significant issue. Consider checking on your closet hardware regularly to ensure that you do not experience a catastrophic failure of worn-out hardware.  
Remember, Stone Harbor Hardware is here to provide you with your home hardware update needs!