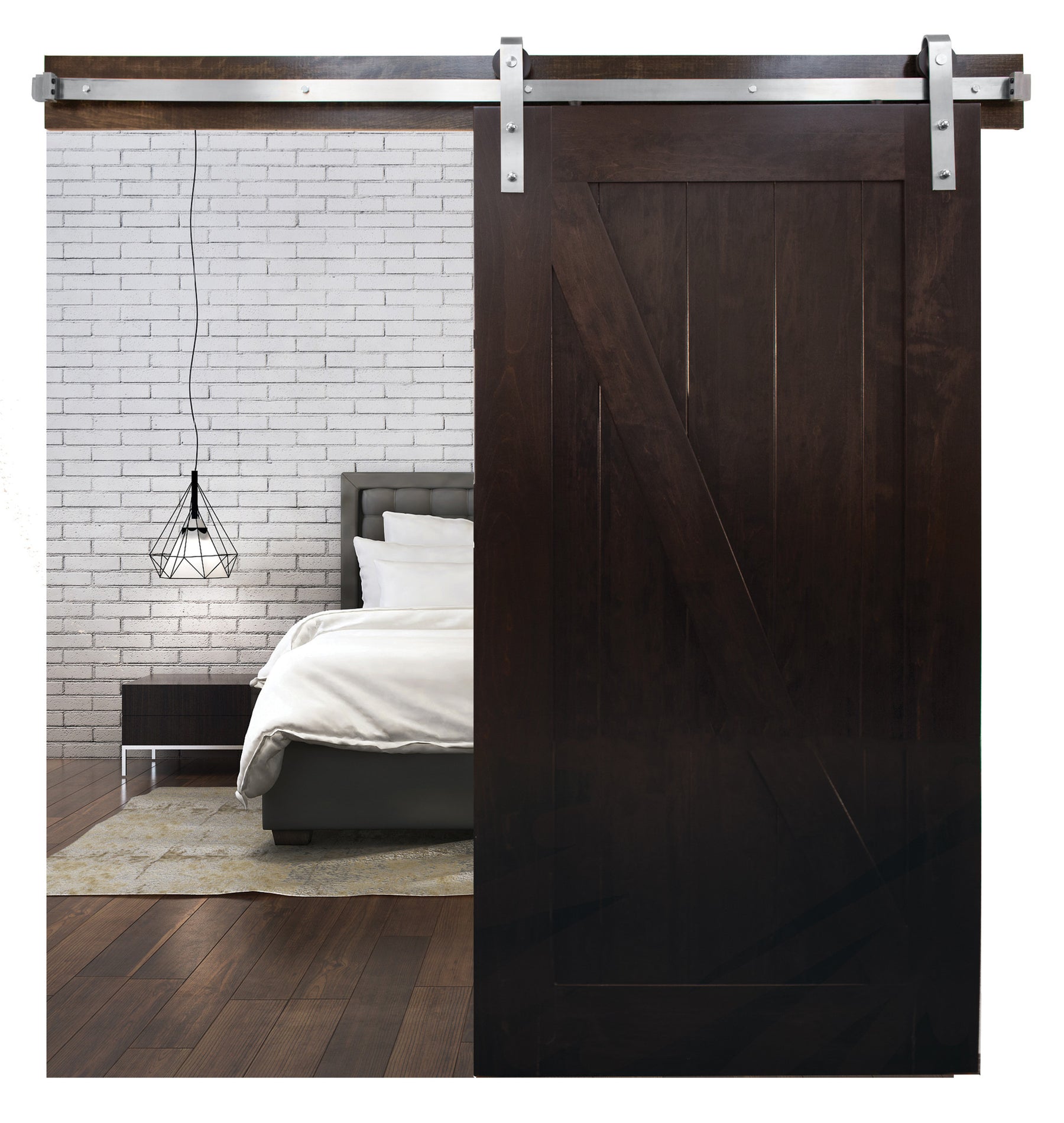 Create a Custom Look With Sliding Doors
When it comes to customizing your house, there are many ways to set your home apart. You can paint the front door, change the hardware on your kitchen cabinets and hang your favorite pictures on the walls. For many people, that's where the customization ends. But, with sliding "barn door" hardware, your home's doorways can make a statement.
Sliding door hardware is available in many different styles. Combine stainless steel hardware with sleek, flat panel doors to create a completely modern look. Wagon wheel and horseshoe-style hangers are the perfect accent for log cabins or homes with western styling, especially when paired with reclaimed barn wood. (If you don't have old barn wood handy, Pinterest is full of ideas on for building your own barn door.) 
Since sliding doors don't swing out into a room, they can be perfect space-savers in bathrooms, bedrooms and laundry rooms. They aren't as soundproof as a traditional door, so keep that in mind if you're concerned about privacy. They're also a great option for home offices and dens. You can easily close off the room while working or studying, and slide the doors open when the room is not in use.
Before you rush out and hang a new sliding door, take a few minutes to do some research and plan your project. Sliding doors require empty wall space next to the doorway for operation, and since barn doors are usually heavy, you will need to install a header board above the door opening for extra support. Be sure your hardware can support the door you've chosen as well. (Stone Harbor sliding door sets can support doors up to 200 pounds.)
Once you've done your homework, installing the sliding door is a quick project. If you're relatively handy, you can probably tackle it in a weekend. Just follow the installation instructions included with your hardware, and before you know it, you'll have a doorway worth bragging about.