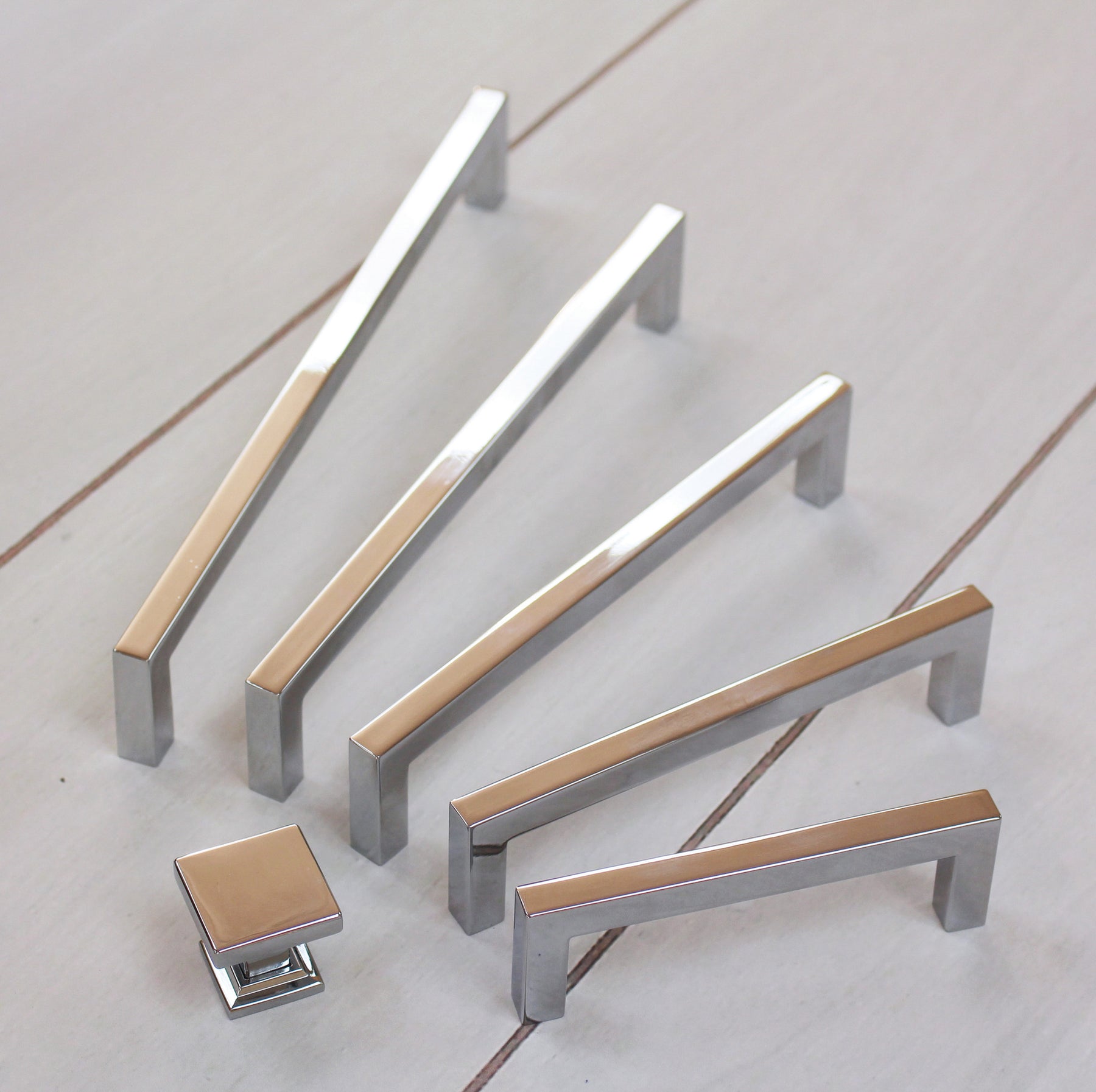 Finish of the Month: Polished Chrome
You may associate chrome with contemporary styles, but it has been a go-to finish for decades.
It has a cooler appearance than polished nickel (think blue undertones instead of yellow undertones) and is available in either a satin finish or a polished finish. Satin chrome has an industrial look and is often used in offices and commercial settings.
Polished chrome, on the other hand, complements both traditional and modern tastes. Its mirrored appearance adds extra sparkle to kitchens and bathrooms.
Thanks to its mirror-like finish, fingerprints, smudges and water spots are easy to spot on polished chrome hardware. If fingerprints bother you, use a microfiber cloth to bring the sparkle back to your hardware. 
If you're a fan of mid-century modern kitchens, polished chrome hardware is a great choice. Combine slab-style cabinet doors with sleek, streamlined pulls or knobs with strong, geometric lines for the perfect mid-century vibe.
Polished chrome also works well with contemporary kitchens and bathrooms. Choose hardware with crisp, clean lines for an understated, minimalistic feel.
It's easy to see how polished chrome fits in contemporary settings, but what if you prefer a more traditional look? Classic chrome bathroom fixtures are the perfect match for traditional towel bars, paper holders and robe hooks. Polished chrome adds a sparkle to farmhouse kitchens, especially when paired with white cabinets and marble countertops. As a bonus, chrome fixtures can be less expensive than other finishes, which means your remodeling budget can stretch even further!
With such versatility, polished chrome truly has something for everyone.