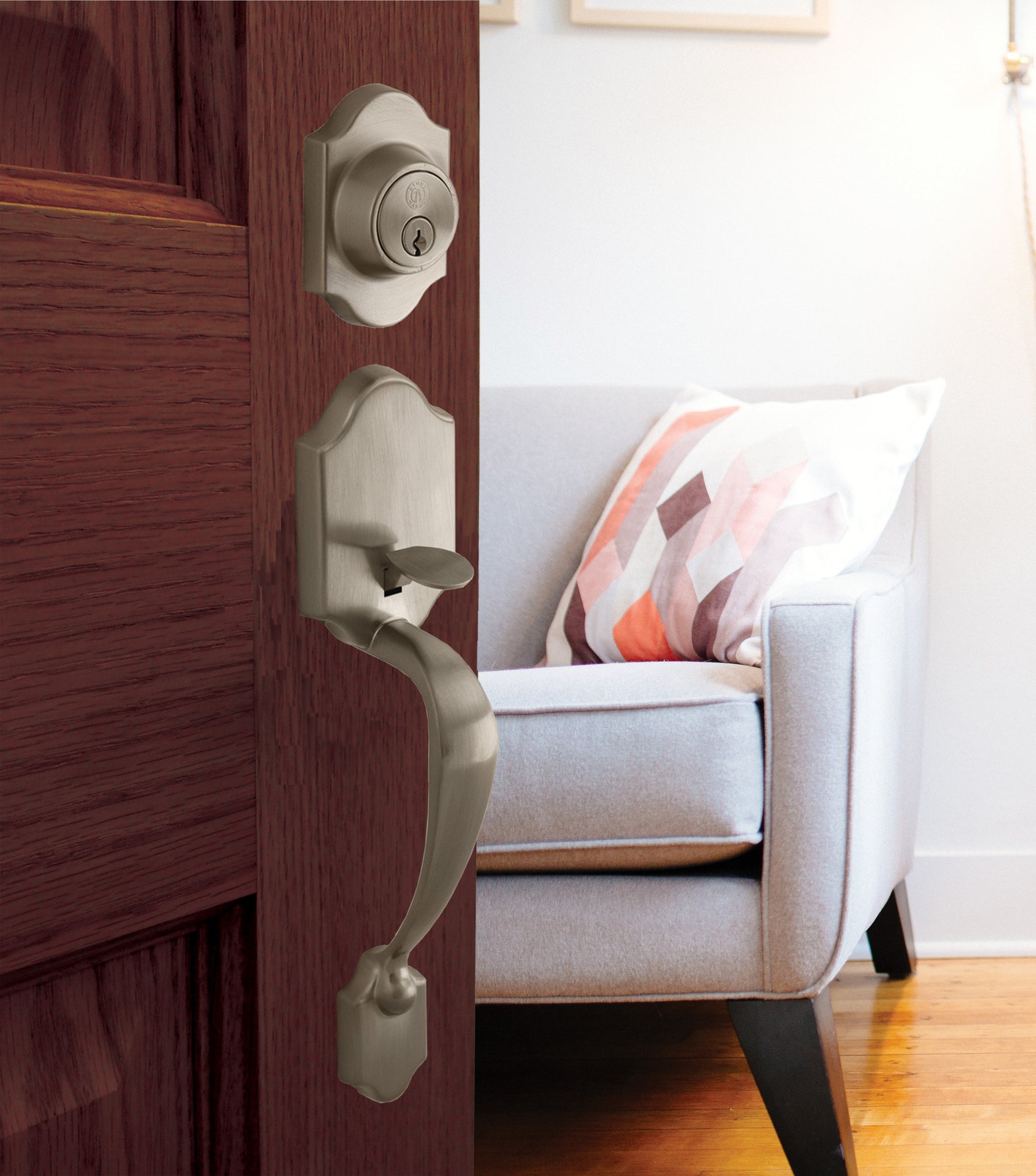 Finish of the Month: Satin Nickel
It's no surprise that satin nickel is one of the most popular hardware finishes today. Its low-maintenance look goes with both modern and traditional styles. So how do you know if it's right for your home?
The terms satin and brushed are often used interchangeably when referring to nickel finishes. Depending on the manufacturer, they may vary slightly, but, in general, satin nickel and brushed nickel go well together. Thanks to its warmer tone, satin nickel can lend a cozy, welcoming feeling to a room.
Satin nickel also doesn't show fingerprints like a polished finish, which can be a plus if you're a little OCD about smudges. It contrasts with darker cabinets (both stained wood and painted), adding some extra interest to your kitchen or bathroom.
Satin nickel also gives a little sparkle to traditional designs (as seen in our Charlotte bath collection and on our Cedar Brook handleset). Satin nickel cup pulls are the perfect addition to farmhouse kitchens as well.
And while polished chrome may be the default finish for mid-century and contemporary styles, satin nickel is just as fitting in many modern settings. If you like stainless steel appliances and flat-panel cabinets, satin nickel bar pulls could be the perfect fit for your kitchen.
So, when it comes to hardware finishes, satin nickel truly has something for everyone.