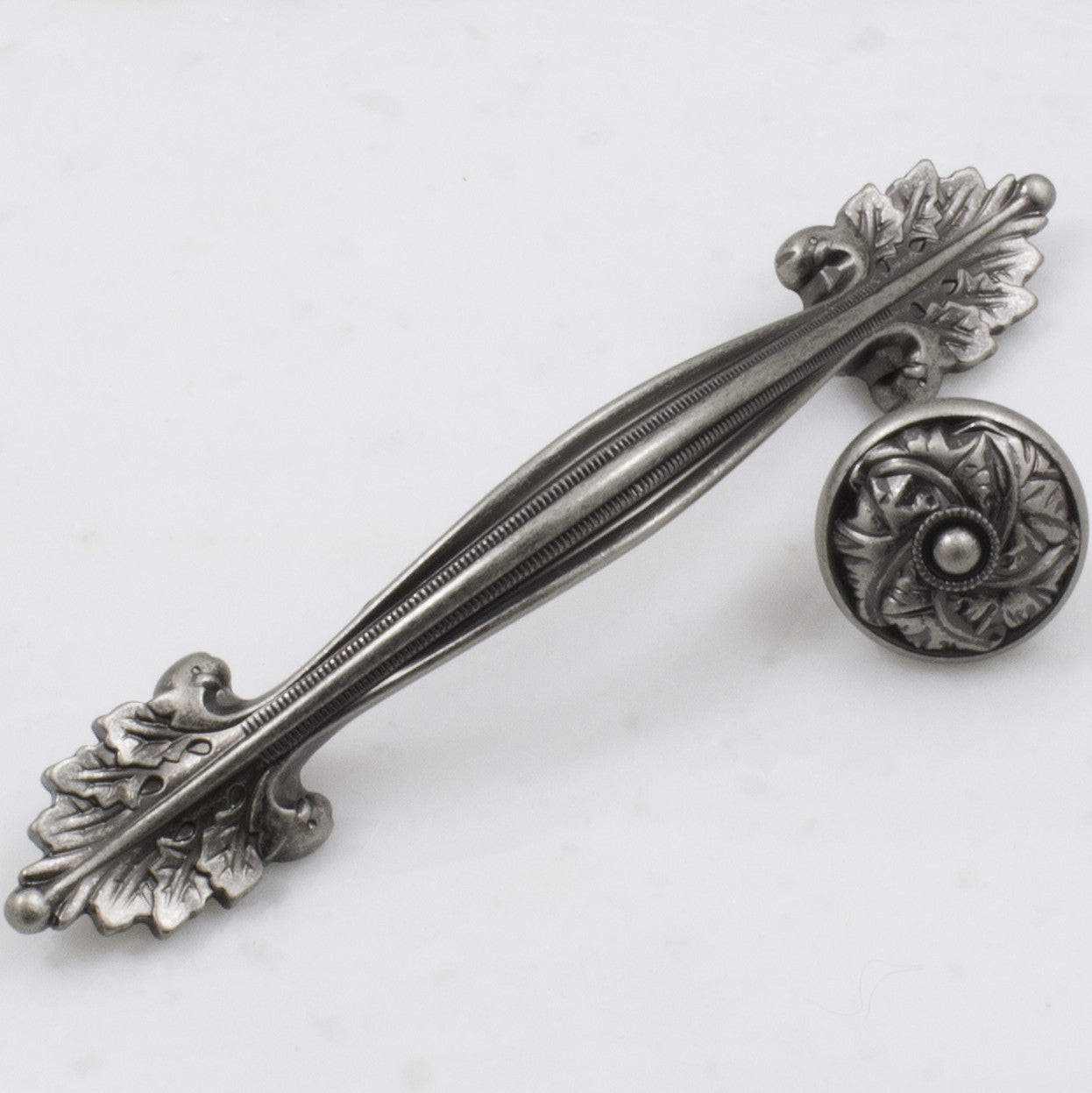 Finish of the Month: Weathered Nickel
Weathered finishes add a rustic touch to your home, making them ideal for anyone looking for a farmhouse or cabin feel. Weathered nickel lends an unassuming, welcoming feel to any room, and it can be a perfect way to add some old-world charm to your 21st century kitchen.
Weathered nickel has a silver base accented with dark gray highlights. Those highlights, as shown on the Acanthus collection, bring the details to life on any knob or pull.
Weathered nickel cup pulls are a great complement to white shaker-style cabinets.The Arts & Crafts pull is perfectly suited to Craftsman-inspired designs, and the weathered nickel finish shows off its details beautifully.
If you've always loved rustic styles or if you simply want to add a little charm to a new kitchen, weathered nickel is worth investigating!