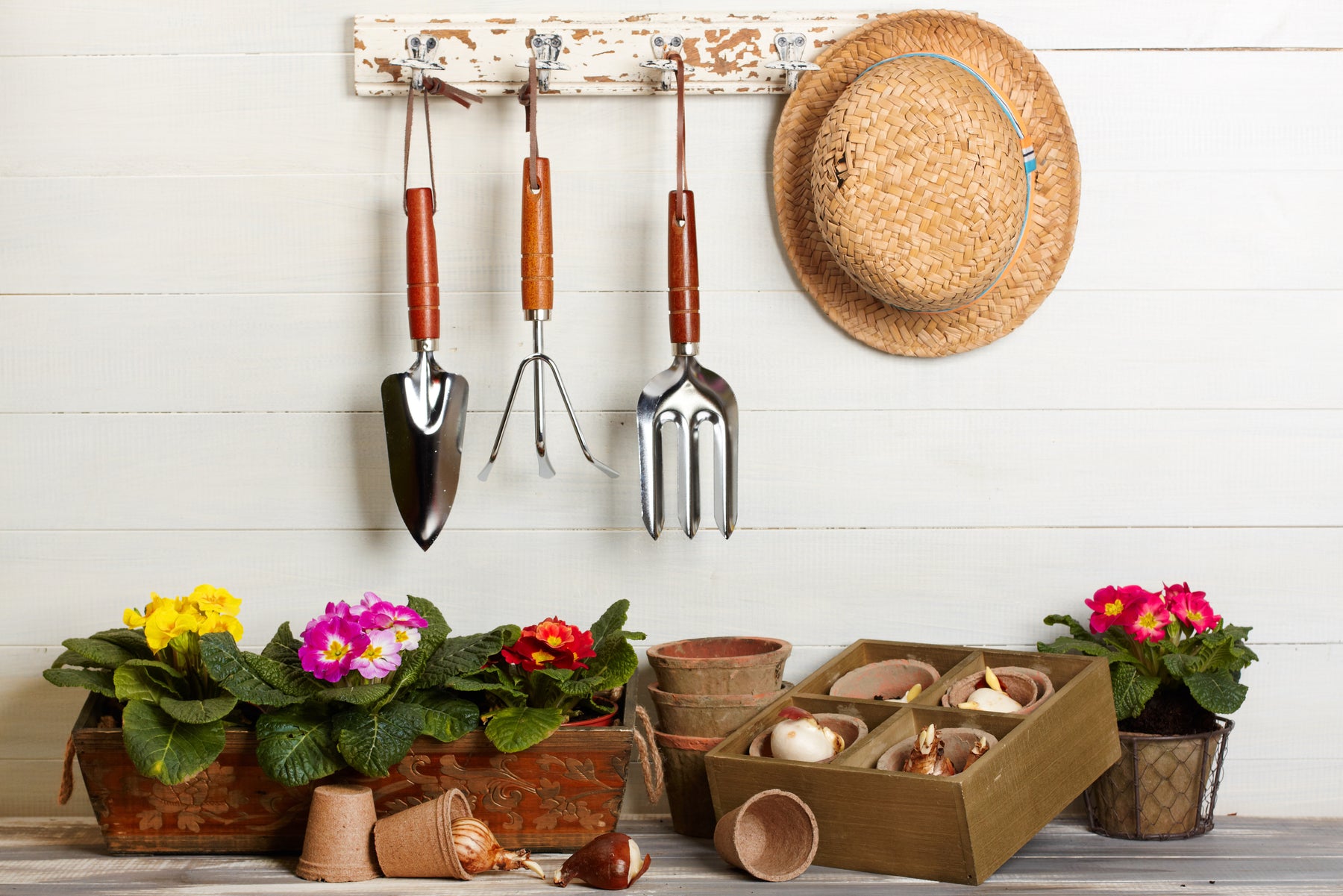 Make the Most of Memorial Day Weekend!
Memorial Day is just around the corner, and for many people, that means a weekend of barbeques, picnics and parades. Along with all the festivities, summer's first long weekend is a great time to tackle an extra outdoor project or two.
If you haven't already done so, now's a great time to clean off your patio or deck. Sweep off any dirt that's accumulated over the winter, and rinse it off with the hose if necessary. It's also a good time to bring out any lawn furniture that you had stored over the winter.
If you have a green thumb, you probably already have a dedicated potting area. (And if you don't, this weekend would be a great time to D-I-Y one!) Even if you don't have the space for a potting bench, take a few minutes to gather all your gardening supplies together. Keeping your trowels, rakes and gloves in the same place will save time whenever you need them in the garden. Install some hooks on the side of the potting bench or on a garage wall, and use them to hang your gardening gloves and small tools like trowels.
Use an old mason jar or flower pot to store smaller items, like tags or markers for pots. (Pinterest is full of creative ideas for cute plant markers if you'd like to use something other than popsicle sticks!)
If you're feeling really ambitious, you can freshen up your front door with some new hardware. Make a statement with an elegant handleset, or simply upgrade an old brass knob for a new, vintage bronze lever.  Add a pot of annuals to the porch, and your entryway will look like new!
When you're finished, take some time to relax and enjoy the rest of the weekend. After all, that's what summer is all about!