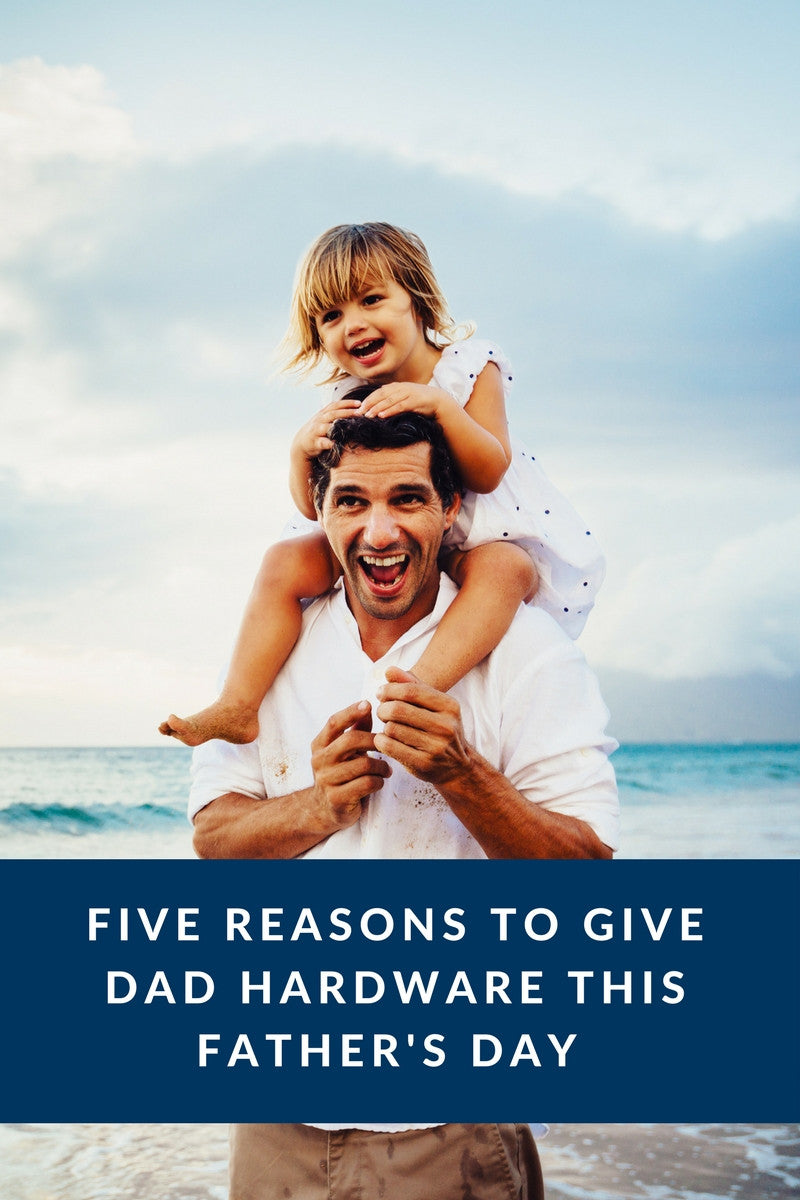 Five Reasons to Give Dad Hardware this Father's Day
1. He has enough ties.
Let's be honest here. How many times have you given Dad a tie for Father's Day? A man can only wear one at a time, and if he's a casual dresser, he probably never rotates through his entire collection.
2. He's tired of tripping over coats, backpacks, umbrellas and other items.
How often do you hear Dad yell about the clutter in the mudroom or entry way? Give Dad a set of coat hooks (and offer to help install them) for your mudroom, and then put away all the things that he trips over daily.
3. He's done patching holes in the wall.
Ever push the door open so hard it dents the drywall behind it? Get some door stops (hinge pin, solid or spring) and install them throughout the house.
4. He doesn't want to get stuck with an empty roll.
Update your bathroom paper holders with European-style paper holders. The open design removes any barriers, making it extra-easy to change the roll of TP when it's empty. No more yelling for someone to throw him another roll!
5. He deserves it.
Dads spend most of their days working hard, so it's always nice to show that you appreciate the dad in your life. And while hardware might not be the first thing on his wish list, any dad can appreciate help around the house. So ask him what house project is next on his to-do list, and help him tackle it this Father's Day. (And then take him out for dinner!)