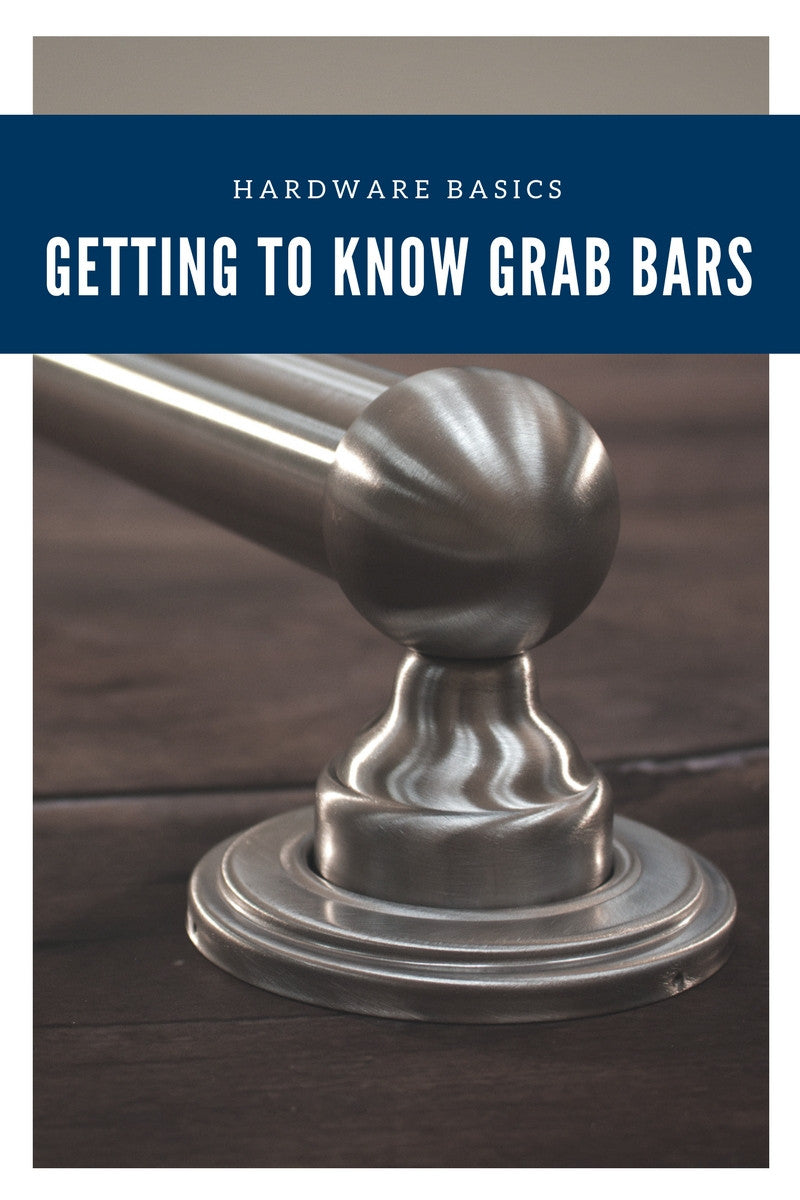 Hardware Basics: Getting to Know Grab Bars
When someone says, "grab bars," what comes to mind? Cold, institutional bathrooms? Assisted living facilities? Something that only "old people" need? Well, getting older is something everyone will have to deal with eventually, and preventing falls is one of the most important things you can do to help your loved ones age in place. Grab bars are a great way to do this, but how do you do know which ones to use?
First of all, it's important to know what a grab bar is – and what it isn't. Grab bars are simply graspable bars mounted to a wall to help people maintain their balance. According to the ADA's 2010 standards, grab bars should have a diameter between 1-1/4" and 2" and be installed 33" to 36" above the floor. Towel bars shouldn't be used as grab bars, since they aren't designed to support the same amount of weight. Grab bars are available in many finishes, styles and lengths, making it easy to create a customized solution for your home.
In wet environments, you may want to choose a textured grab bar. The texture helps provide extra grip, which is important in places like showers. Knurled grab bars feature a diamond or cross-hatch pattern, making it much easier to grip the bar with wet hands. Peened grab bars have a more subtle pattern but have the same effect.
Shorter (12" – 16") grab bars can be mounted vertically next to the entrance of a tub or shower, providing a convenient handhold as you step into the tub. In places like showers, longer grab bars are often mounted horizontally. No matter where they're located, grab bars should always be anchored into the studs or have blocking installed in the wall behind them during installation.
If you want a grab bar that doesn't look like it belongs in a nursing home, decorative grab bars are a great option. Decorative grab bars (like the Barrington and Charlotte grab bars) are available in popular finishes and coordinate with towel bars, paper holders and robe hooks. They won't stick out like a sore thumb, but they will be there when you need them.
Ideally, you'll never need grab bars, but it doesn't hurt to plan ahead!