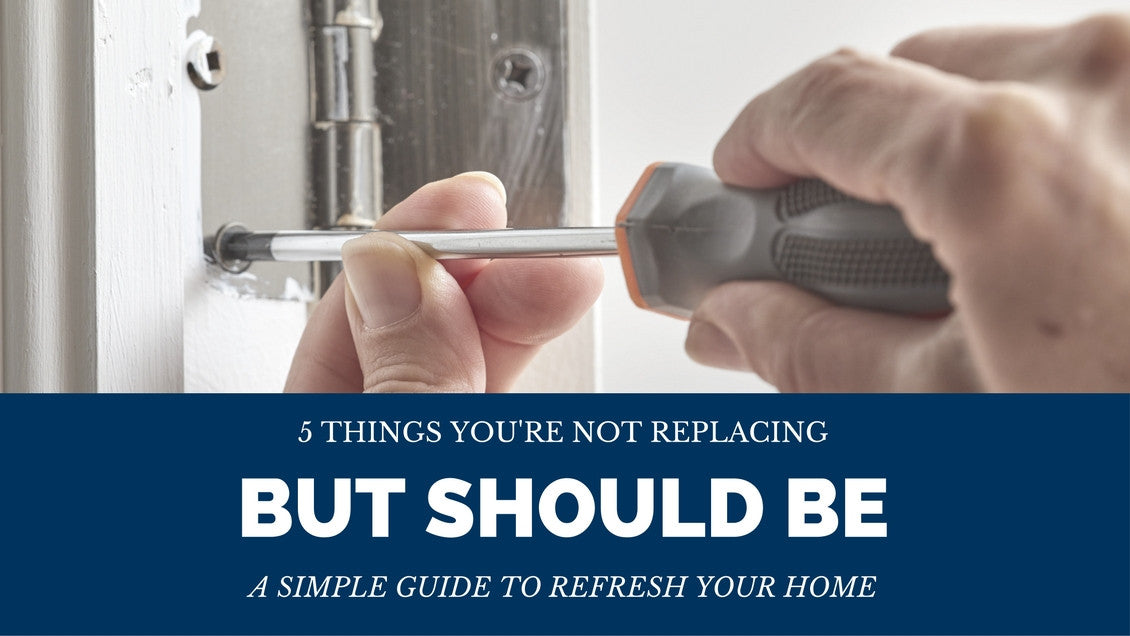 Five Things You're not Replacing in Your Home, but Should
Have you seen those air freshener commercials where someone has gone "nose blind" to the stale odors in their house or car? If you see (or smell!) the same thing every day, it eventually fades into the background, and something that once bothered you doesn't even register anymore.
Thankfully, many household eyesores have easy fixes. Using a just screwdriver, you can give your home a quick touchup in about an hour.
Take door hinges, for example. You open and close your doors every day, but if you're like most people, you probably don't know if they match the rest of your home's hardware. If they're tarnished (or if you'd prefer a new finish), simply remove them from the door and swap in new hinges. Choose a finish that matches your locks, and consider upgrading to ball bearing hinges so your door operates more smoothly. (Here's a handy, step-by-step guide that'll walk you through the whole process.)
When was the last time you looked at your door stops? Do they have dingy, white tips that stick out like a sore thumb? Opt for stops with color-matching tips for a seamless way to protect your doors and walls. Whether you have spring stops in the baseboards or hinge pin stops on your hinges, you can change them out in minutes.
Door strikes are another often-overlooked item. After many years of use, strikes get scratched and scuffed. In just a few minutes, you can easily install new strikes with a screwdriver.
What about your switchplate and outlet covers? You can upgrade your old, almond-colored plates with stylish satin nickel or vintage bronze plates.
Does your home have bi-fold or sliding doors on its closets? Do the pulls match the rest of your hardware, or did they get overlooked in your last remodel? Take 10 minutes to change your closet pulls, and bring the bedroom out of the 60s.
With these fixes, you'll improve the look of your home in no time at all!