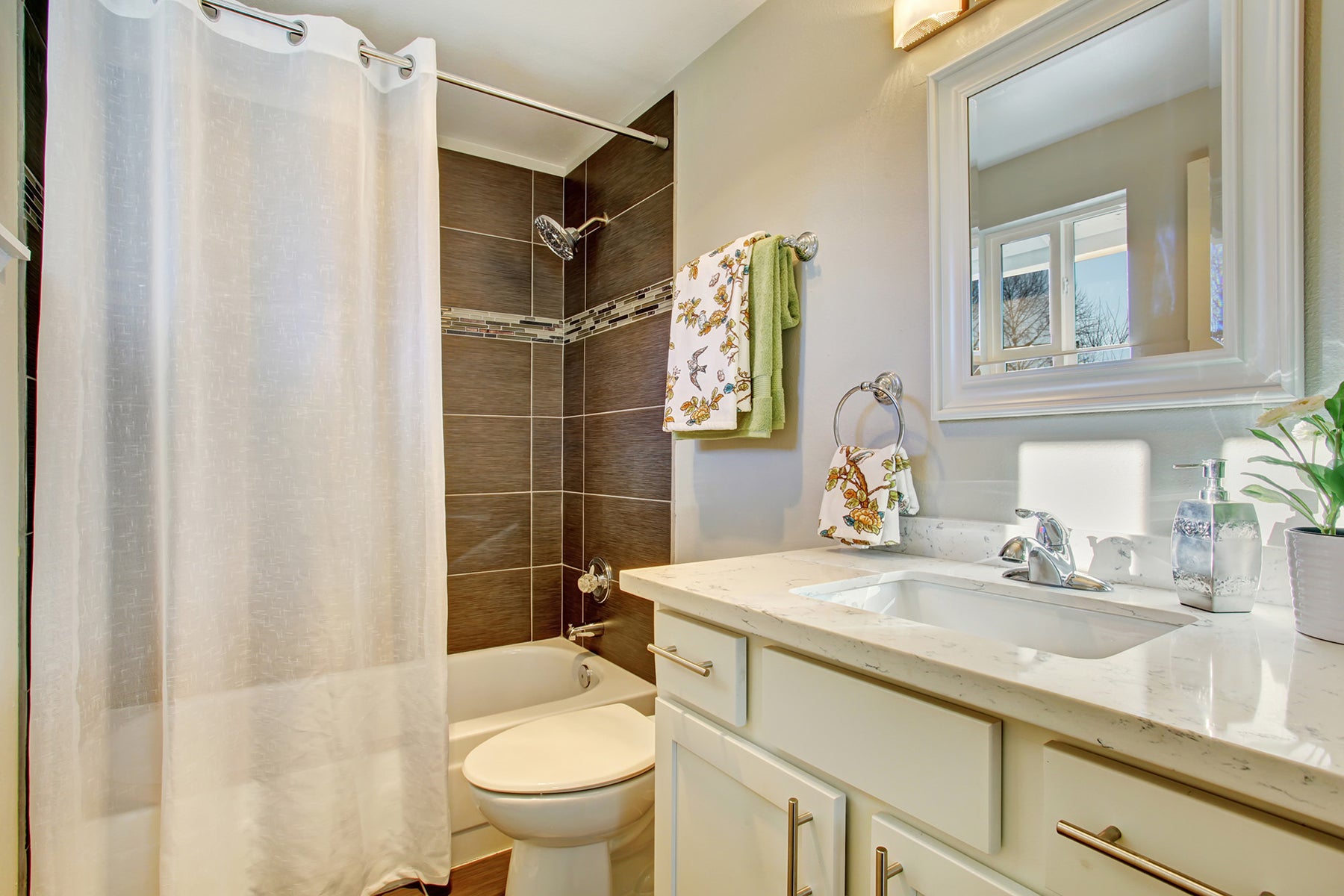 Refresh Your Bathroom Before Spring!
According to the country's most well-known rodent, we can expect six more weeks of winter. Don't despair though! Instead of spending the next several weeks hiding under a blanket, you can use the time to refresh your bathroom before spring arrives.
First, spend some time deciding what styles you like. Decorating and style magazines can be a good place to start, and websites like Houzz and Pinterest are full of great, DIY-friendly ideas. Once you know what look you want to achieve, clear your weekend schedule and get to work!
New paint is one of the easiest ways to change any room, and since bathrooms are usually one of the smaller rooms in a house, you can easily paint one in a weekend.
First, measure your walls so you know how much paint to buy, and then head to your local hardware store to pick up your paint. (Make sure your paintbrushes, rollers, trimmers and masking tape are in good shape before you go to the store. That way, you won't have to go back halfway through the project.) You'll probably want to choose a satin or semi-gloss finish that can hold up to the humidity found in most bathrooms.
Next, prepare the space for painting. Remove towel bars, paper holders and other wall-mounted hardware, and then tape off the trim. Wipe down the walls to remove any dust, and you're ready to go!
While the walls dry, take some time to update the hardware on your bathroom vanity. New knobs or pulls can add a whole new feel to the room. Choose sleek, polished chrome pulls for a glamorous, modern vibe, or add some vintage bronze knobs to give the room a rustic look.
Changing your bath hardware is another easy update, and you can put things on the wall as soon as the paint has dried.  It's much easier than installing new faucets and showerheads, and there are many styles and finishes to choose from. If you're short on space, consider using robe hooks instead of towel bars. Be sure to anchor things into the studs for extra support when you install the new hardware.
If you'd like a little more elbow room in the shower, swap out your standard shower curtain rod for a curved rod. Choose a finish that matches your new hardware, and pick up a new shower curtain to complement your fresh color scheme.
As a final touch, add some new, extra-plush bath towels for a luxurious, spa-like atmosphere. Reaching for a fluffy, new towel is sure to bring a smile to your face each morning.
Even if the groundhog is wrong, you'll still have enough time to freshen up your bathroom before the spring arrives!