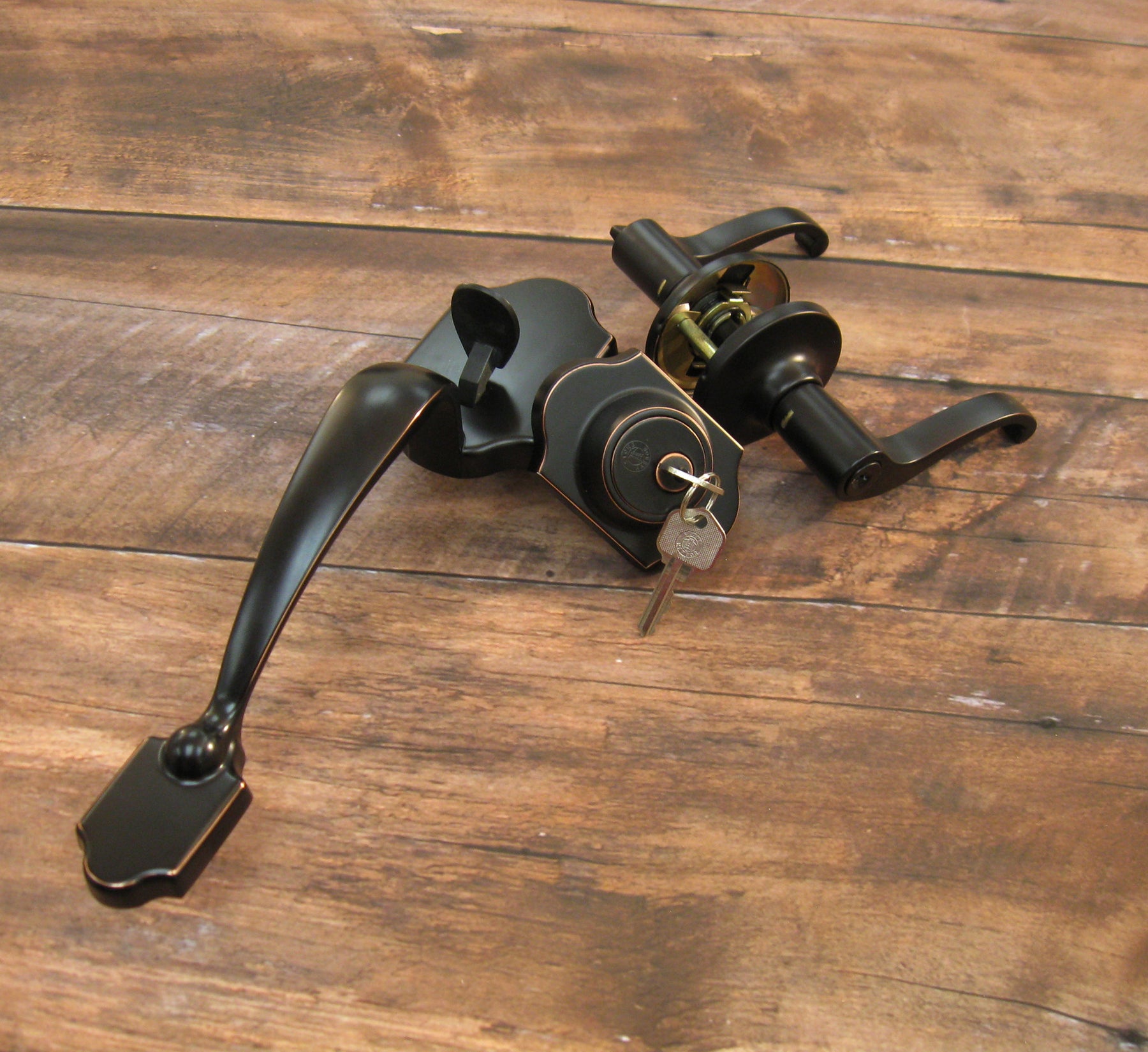 Finish of the Month: Vintage Bronze
Bronze may take third place in the Olympics, but when it comes to the home, bronze hardware is a clear winner. It has a warm, approachable feeling that coordinates with many different styles.
Depending on the manufacturer, bronze can mean different things. "Oil-rubbed bronze" can be a living finish, which means the finish will change over time and develop a patina as the item is used. Vintage bronze is a stable finish, which means the hardware won't weather or change with use.
Vintage bronze is a dark brown color with subtle copper-toned highlights. The more detail a piece of hardware has, the more highlights you'll see.
Traditionally-styled pieces often feature this detailing, making them ideal for vintage bronze finishes. Paired with a rich, stained wood, the Acanthus pull and knob are a perfect fit for traditional and old-world style kitchens.
Vintage bronze items pair nicely with painted cabinets as well. Cream cabinets in a farmhouse kitchen are a match made in heaven for vintage bronze cup pulls, and the dark hardware offers a nice contrast to light-colored cabinets.
In spite of its traditional roots, vintage bronze complements modern tastes just as easily. With their sleek, minimalistic styles, both the contemporary round and square cabinet collections and the Zurich and Vienna bath collections look as good in vintage bronze as they do in chrome.
Rustic styles also mesh well with vintage bronze hardware, especially when paired with reclaimed pallet or barn wood. 
Finally, vintage bronze is a great way to update those golden oak cabinets. The dark finish helps downplay the orange tones often found in oak kitchens and bathrooms.
Still wondering if this is the finish for you? If you're looking for a warm, beautiful finish to complement your home, vintage bronze could be your perfect match.