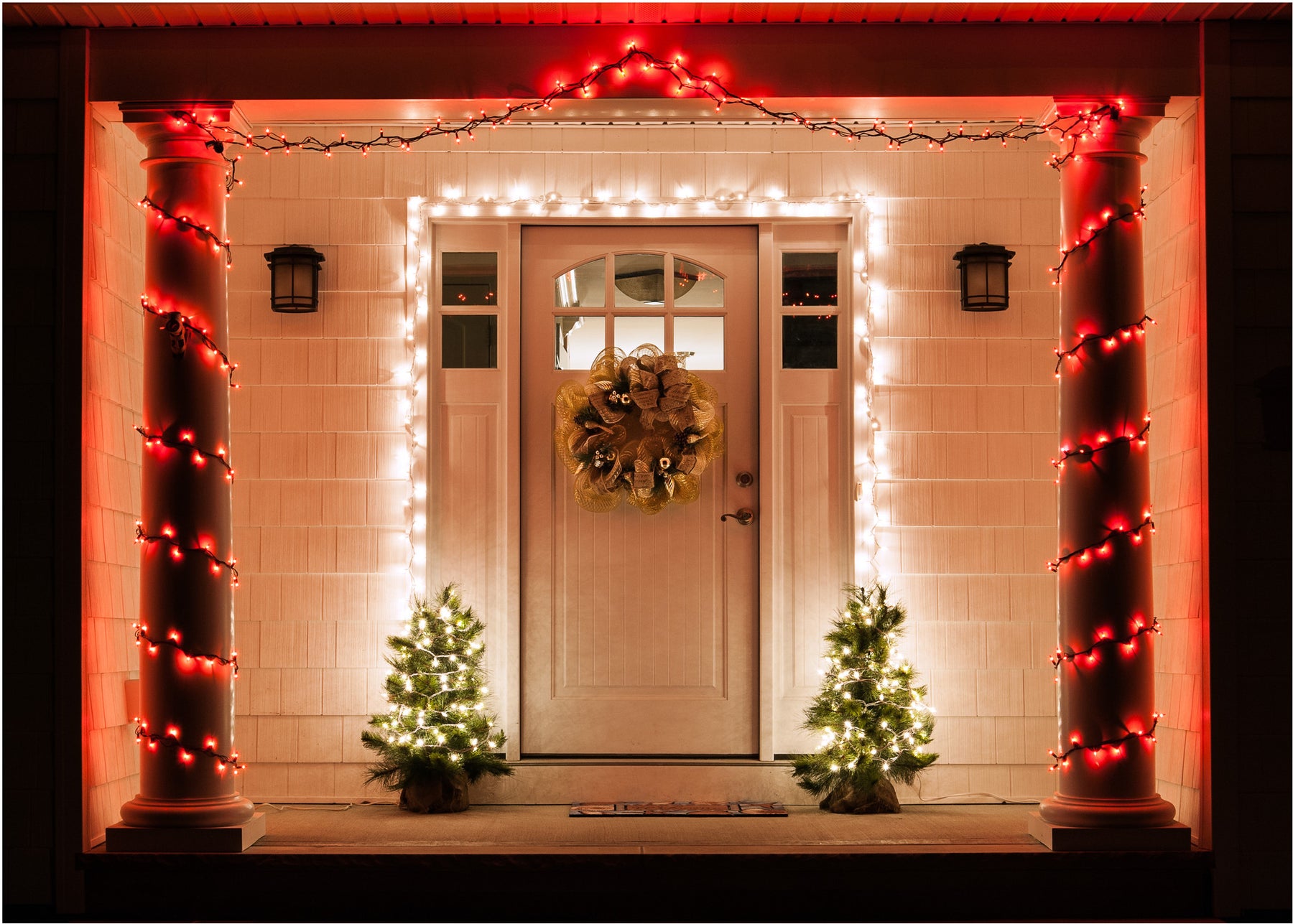 Five Ways to Spruce up Your Entryway Before the Holidays
When was the last time you took a good look at your front door? If you're like most of us, you probably don't give it much thought. After all, you come into your house through the garage or a side entrance almost every day, right?
With the holiday season rapidly approaching, your front door will probably get a lot more attention over the next several weeks. Whether you have company coming from across the country or just from across town, your front entrance will be the first thing they see when they get to your house. Thankfully, this is one of the easier things to check off your holiday to-do list!
Start by cleaning your front porch and steps. Get out a broom and sweep away any stray leaves and dust that's accumulated around the entry way. If your front door has glass insets, now is a good time to get out the Windex and paper towels. It's amazing how much of a difference a quick cleaning spree will make!
Next, make sure your entry way is well-lit. With winter approaching, the daylight hours are shrinking, and no one wants to walk up to a dark door. Plus, you want to be able to see who is ringing your doorbell! Make sure the bulb hasn't burnt out in your porch light and knock any cobwebs off the light fixture. If you're feeling really ambitious, you can take an afternoon and upgrade the light fixture. (Houzz has some good ideas to get you started here.)
Walk out to the street and take a look at your house. Can you read the house numbers from the road? You don't want guests to miss a party because they can't read your address.
Now that you have a bright, clean entrance, take a look at your door hardware. Do you have an old, outdated handleset that's seen better days? Do your hinges match your lock? Updating your locks is an easy way to give your front door a new look, and it's something that you can accomplish yourself in an afternoon.

Finally, add some greenery to your front door to liven it up. A wreath with a nice bow is a classic touch, and many school and community groups sell wreathes as fundraisers, letting you support a good cause while you dress up your home! Porch pots are an easy way to add interest as well. Many garden centers sell them already completed, or you can design one yourself for a custom look.
Now you're ready for holiday guests – and hopefully, they bring some Christmas cookies!