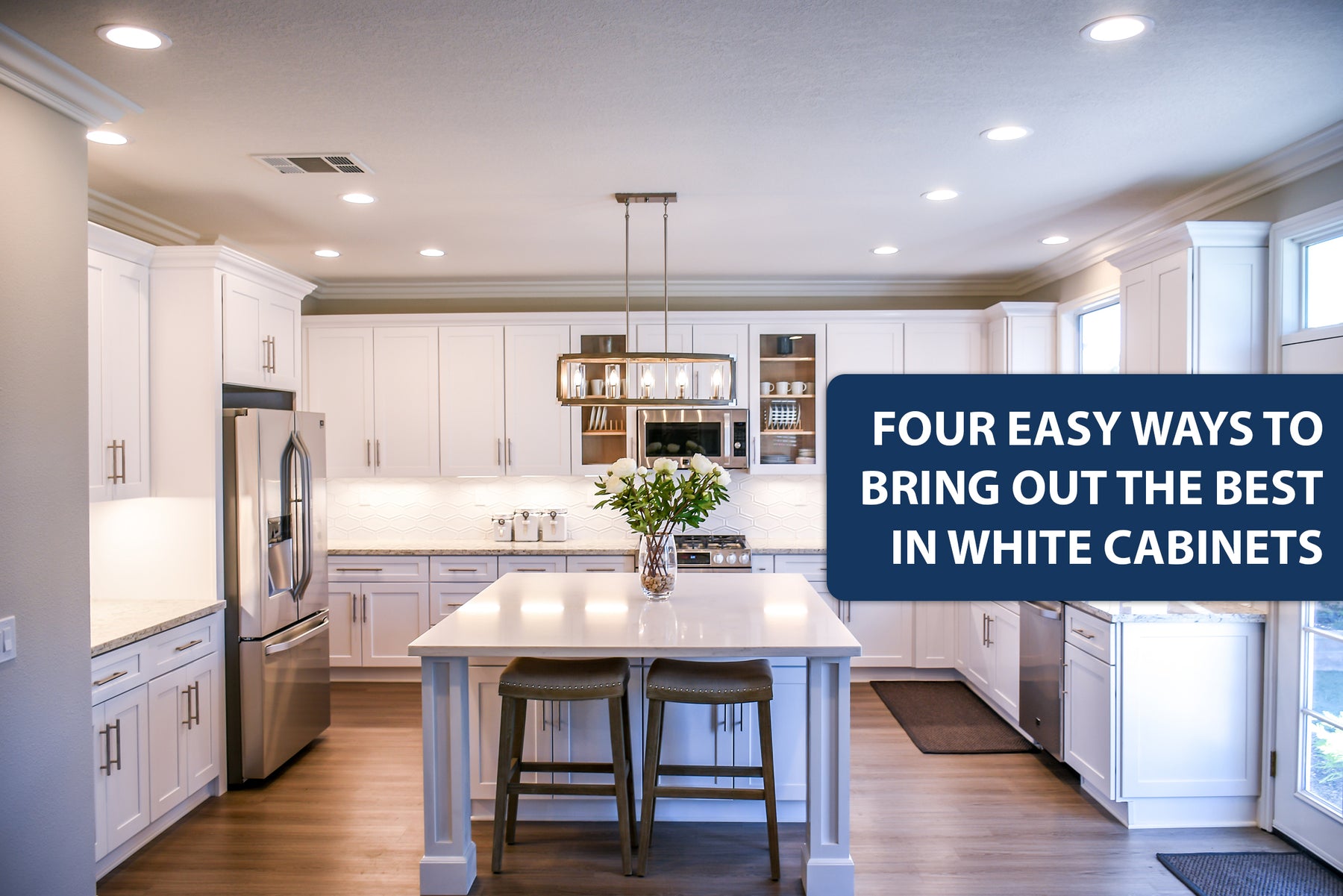 Four Easy Ways to Bring out the Best in White Cabinets
White cabinets are a classic look in almost any home, but, sometimes, even the classics need a little upgrade. With a few quick fixes, you can easily make your white cabinets feel new again!
Clean and declutter! One of the biggest downsides to white cabinets is their ability to show even the tiniest speck of dirt. Take some time to wipe down the cabinets – use some mild dishwashing soap and warm water on any stubborn spots – and dry them with a soft, clean cloth. (To protect the finish, avoid using abrasive cleaners or scouring pads when you clean your cabinets.) Your cabinets will shine like new when you're done! Take a few minutes to put away any items that have collected on your countertops as well.


Update your knobs and pulls. Matte black and vintage bronze hardware offer a bold contrast on white cabinets. Or, choose polished chrome hardware for extra sparkle and shine. Long, sleek pulls add interest in modern kitchens, and cup pulls give a room a farmhouse feel.
Focus on one or two "pops" of color for your space. Choose some kitchen towels with a fun pattern, place a colorful fruit bowl on the counter, or just add a potted plant or vase of flowers to the room.


Brighten up the inside of your cabinets. Line the insides with a fun peel-and-stick wallpaper or paint the inside of the cabinets for a fun burst of color. Or, use chalkboard paint on the inside of the cabinet door so you have a convenient place for grocery lists or a weekly menu.
These quick tips will have you falling in love with your white cabinets all over again!