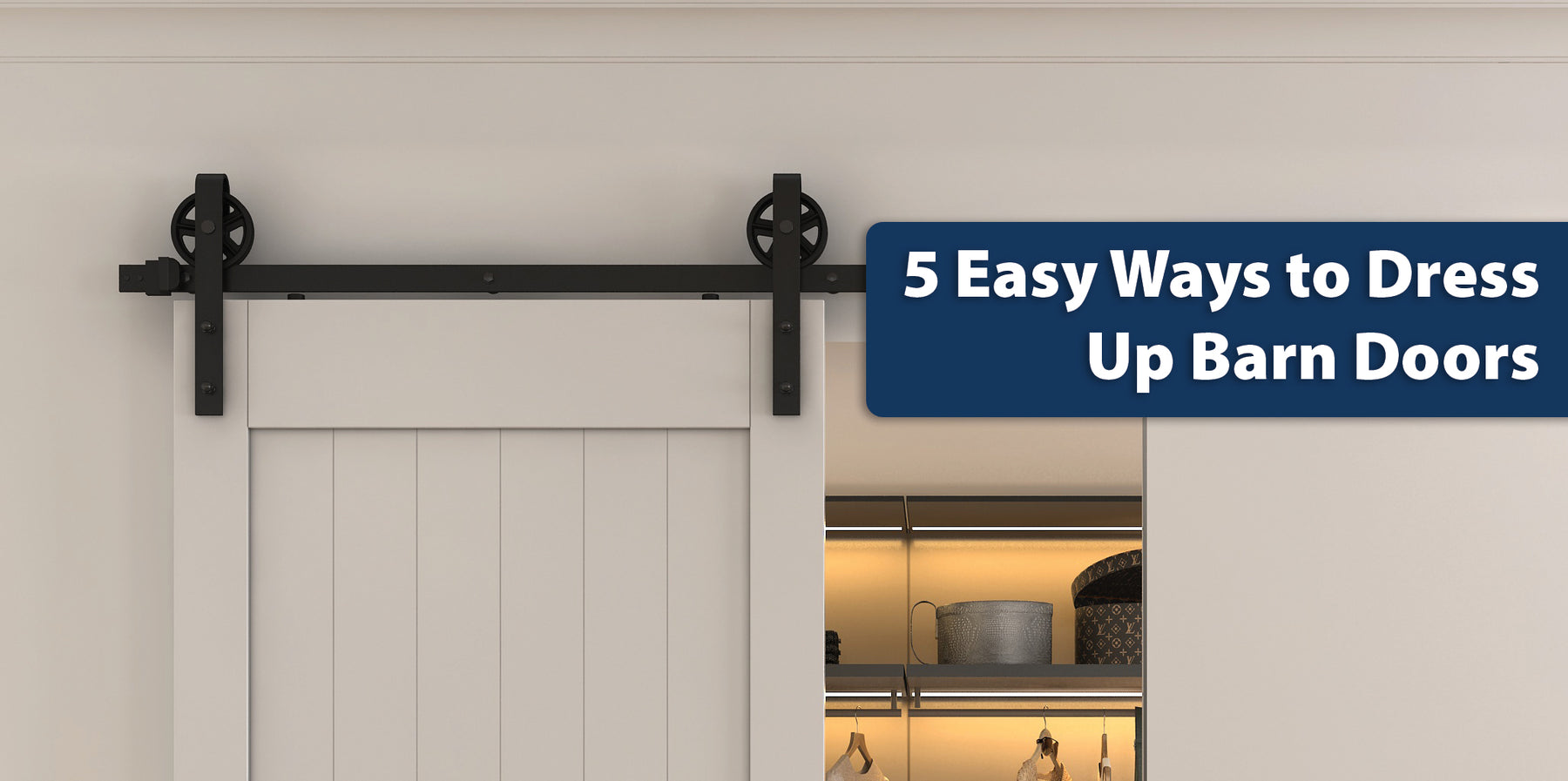 Five Easy Ways to Dress up Barn Doors
Sliding barn doors can help save space in kitchens, laundry rooms, bedrooms, and offices. They're also a great way to add some extra style to your home – especially if you use the door as a fun design element. And while building a custom door is always an option, there are a few other ways to dress up a barn door without starting from scratch.
Get creative with color! Paint or stain the door a fun accent color (or two). You can even use peel and stick wallpaper to add fun patterns and textures to door panels.
Create a message center. If your barn door is in your kitchen, pantry, or office, use chalkboard paint to create a handy place to write to-do lists, menus, schedules, and notes to your family! 
Hang a full-length mirror on the door. (Before hanging the mirror, make sure the combined weight of the mirror and the door isn't too heavy for your hardware. Also, if you'd like to hang the mirror on the inside of the door, make sure it won't hit the wall when you slide the door.)
Add pulls that match your style. For a modern look, choose streamlined pulls in stainless steel or matte black. Or, for a more rustic or farmhouse look, use large pulls in oil-rubbed bronze or matte black.


Let in some light! If your barn door covers the doorway to an office, pantry or closet, using a door with a window in the door to add visual interest and let some light into the space. Use frosted glass for a little more privacy (or to hide a messy closet).
So, think outside the box and get creative with your barn doors – you'll be glad you did!