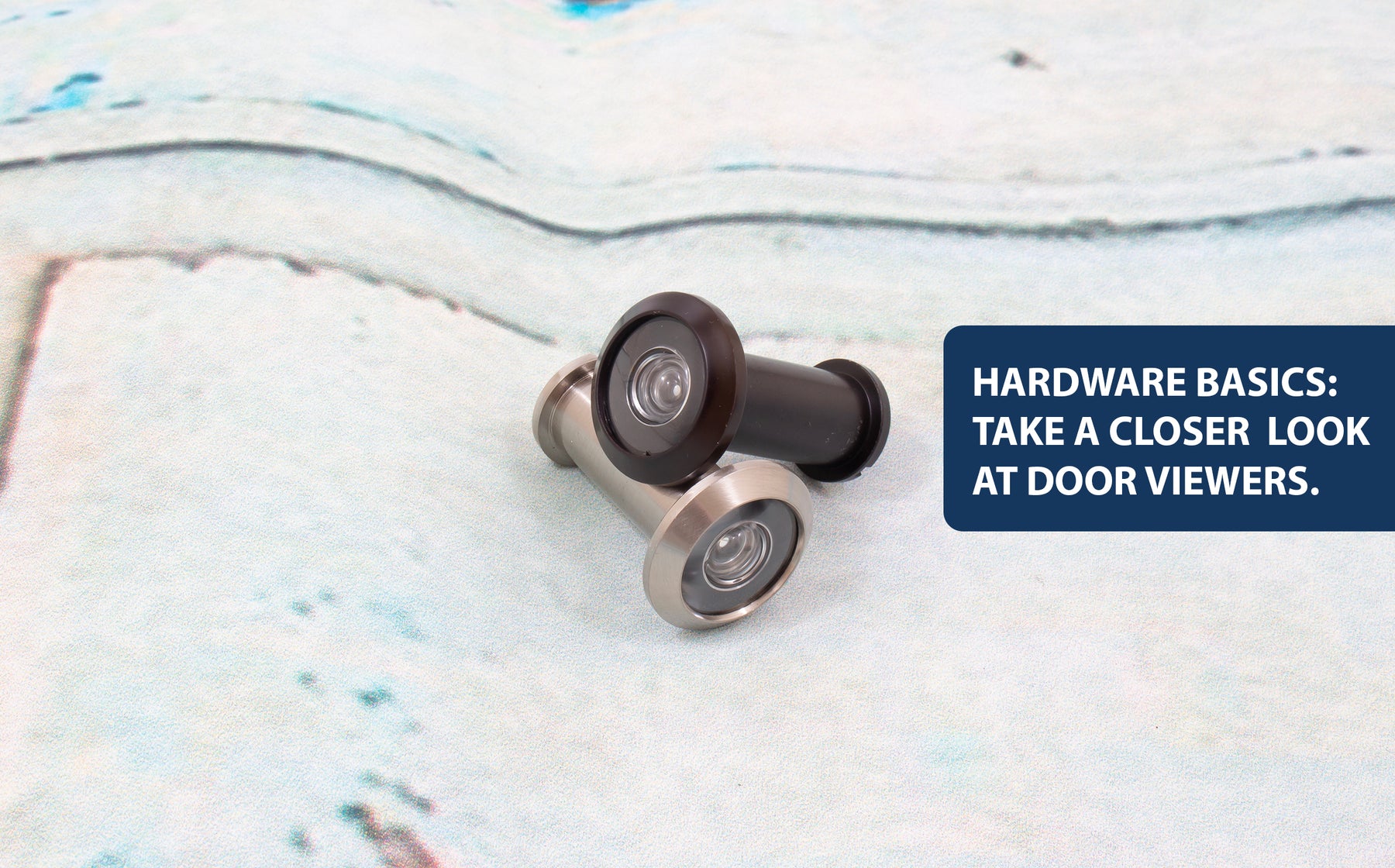 Hardware Basics: Take a Closer Look at Door Viewers
It's a familiar scene – you're home alone, and there's a knock at the door. Is it the pizza you ordered for dinner? Or the UPS driver delivering a package? Or your neighbor's daughter selling Girl Scout cookies? If your door doesn't have a window, it can be hard to tell who is on the other side of the door, and opening the door without knowing who's there can be unsafe. 
Door viewers are an easy way to add an extra security feature to your home. Door viewers let you see who is at the door before you open the door.
Door viewers come in several different angles (160°, 180°, etc.). The larger the number, the wider the viewing angle, and the more you'll be able to see through the viewer.
For extra privacy and peace of mind, choose a viewer with a cover on the inside. This allows you to keep the cover closed unless you're looking through the viewer. 
Door viewers are available in a wide variety of finishes, making it easy to match your home's existing hardware. Some door knockers even have door viewers built right in, so you can easily add a knocker and a viewer to your door at the same time!
Most door viewers are easy to install. Choose a viewer that can accommodate the thickness of your door, and then mark both sides of the door where you'd like the center of the viewer to be. In most applications, the recommended height for door viewers is 60" from the floor. After marking the door, use a small bit to drill a pilot hole on each side of the door.
Use a spade bit that's the size of the bore hole recommended for your viewer to drill a hole through the door. (For best results, start by drilling slowly from the exterior side of the door and stop when the tip of the bit begins to protrude through the inside of the door. Line up the bit on the inside of the door and finish drilling the hole.) To assemble the viewer, simply insert two pieces through each side of the door (making sure that the exterior lens is on the outside of the door) and screw the two pieces together.
With this simple upgrade, your home will be safer – and you'll be able to see when your pizza has arrived!