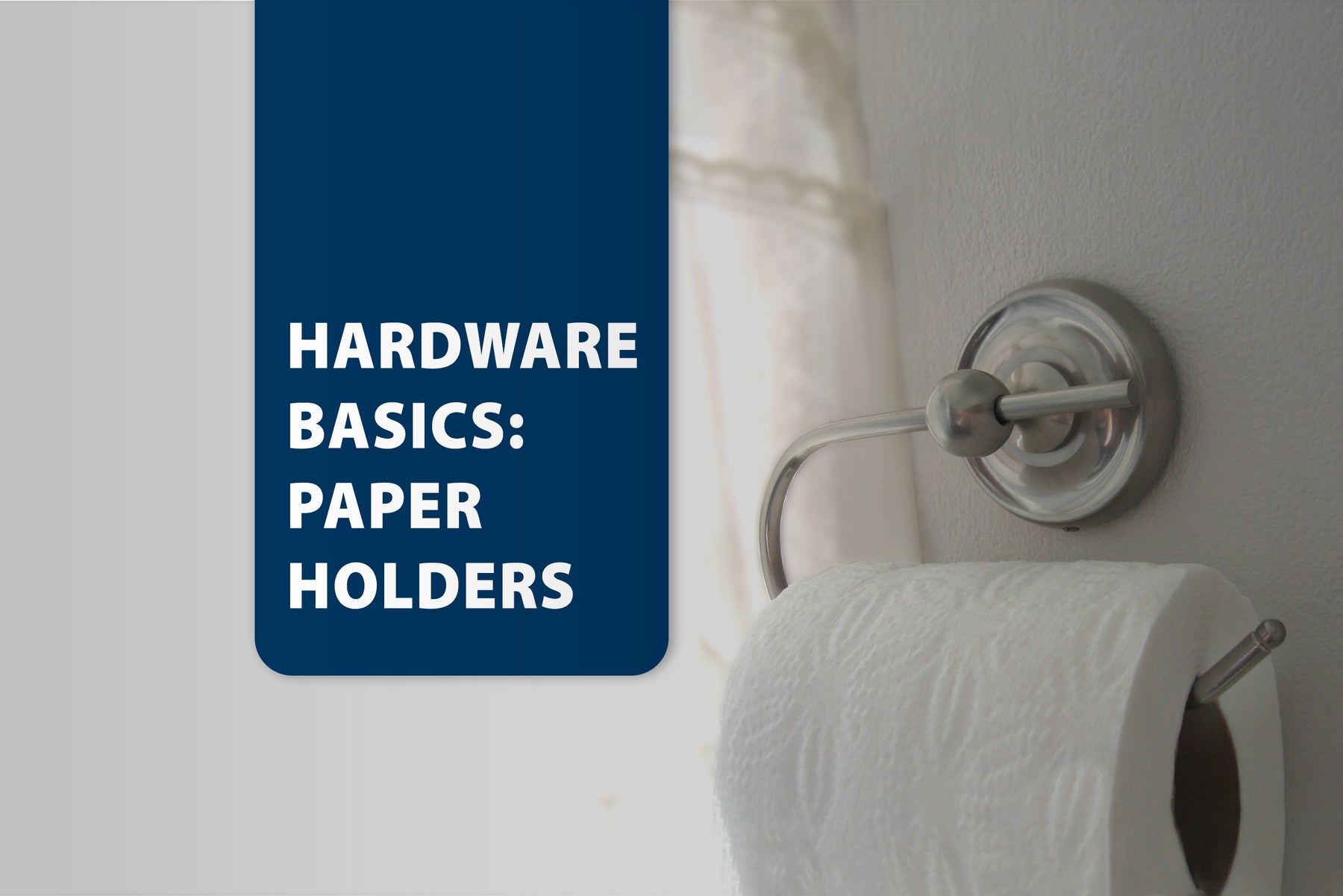 Hardware Basics: Paper Holders
Paper holders. They're not the most glamorous piece of hardware in your home, but no bathroom is complete without one. And while you may not give them a whole lot of thought (until someone forgets to change an empty roll of TP!), there's more to them than meets the eye.
Paper holders fall into four basic styles: recessed, wall-mounted, European and free-standing.
Older homes were often built with recessed paper holders. Their built-in style is unobtrusive and gives you a few extra inches of clearance. Some early recessed paper holders were made of tile and built directly into the bathroom walls, but many original recessed paper holders were polished chrome. Today, recessed paper holders  come in popular finishes like satin nickel and vintage bronze. So, if you have an old chrome holder, you can replace it without patching a hole in the wall. 
Wall-mounted paper holders with a spring tube are most common. They're easy to install, and they are available in numerous styles and finishes. Some paper holders have a plain white spring tube, but many now feature a colored tube that matches the finish on the rest of the paper holder.
European-style paper holders are a great option for smaller rooms. They use one mounting bracket, so you don't have to have a large section of wall (or cabinet) space to install one. Plus, their open design makes it easy to change out the paper when the roll runs out.  
Free-standing paper holders are most useful in bathrooms that don't have wall space for a permanent holder. They are available in many styles and finishes and usually feature a weighted base to help keep them from tipping over. Some styles also include a storage space for an extra roll of TP at the bottom. Because free-standing paper holders aren't anchored to anything, they're easy to knock over, especially if you have small children or pets in your home.
Before your update your bathroom, take a closer look at toilet paper holders. You might be inspired to try something new!