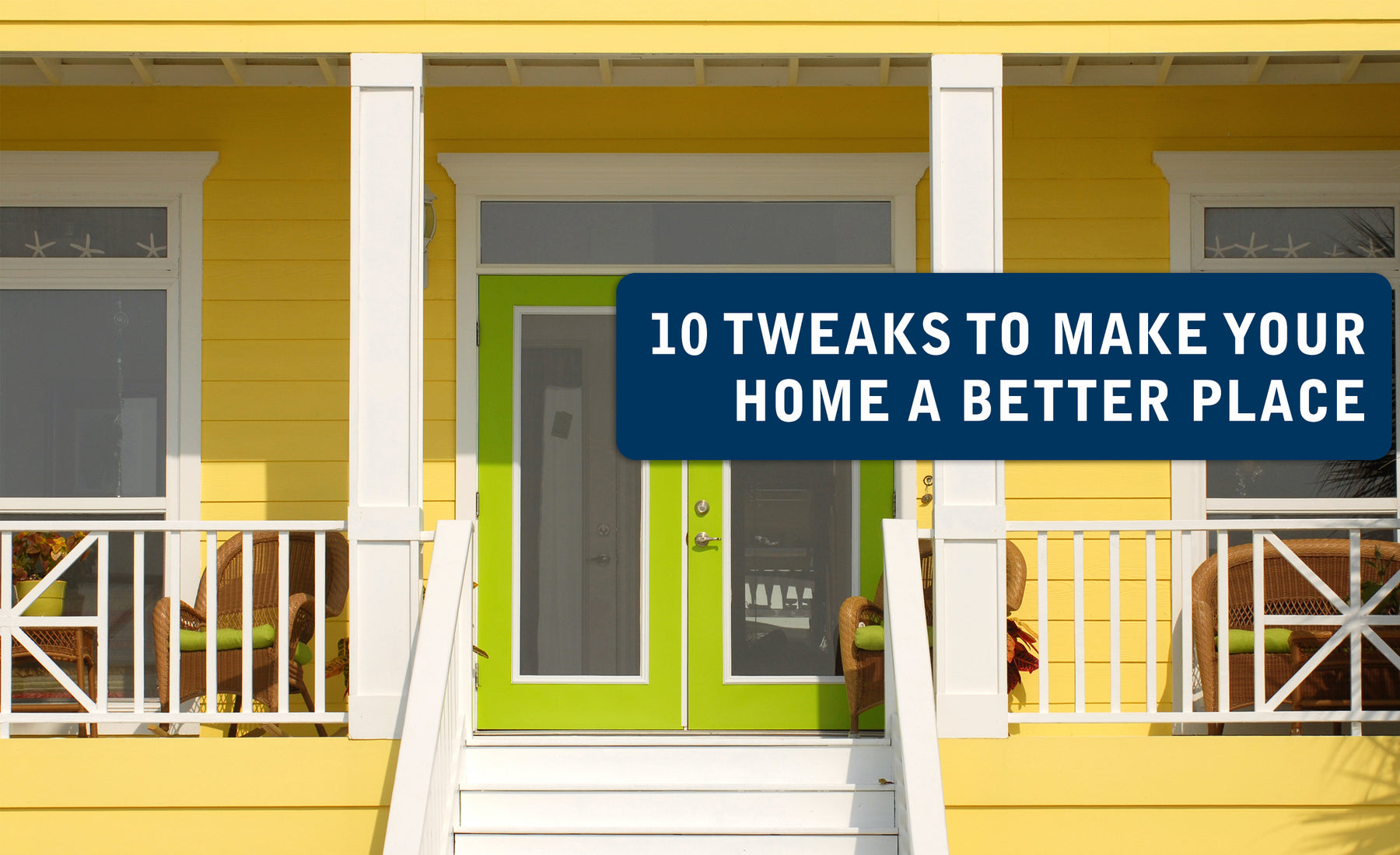 10 Easy Tweaks to Make your Home a Better Place
Start with the first thing everyone sees when they visit your home - the front door. 
Get a new welcome mat. Choose something with a fun phrase or a seasonal greeting to bring a smile to your guests' faces.
Change the color of your front door. It doesn't take long to paint a door, and a fresh, new color can make the whole house look different.
Refresh your interior doors.
Dress up your hinges with decorative hinge pins. They're an easy way to add a special touch to your home.
Do your door stops have mis-matched tips? Change them out for stops with matching tips for an instant upgrade.
Add a magnetic stop to any door that blows open (or closed) on gusty days. No more doors slamming in the breeze!
Get organized.
Hang some hooks near your back door. They're the perfect place to stash keys, dog leashes, backpacks or jackets so everything is in the right spot when you go to leave.
Declutter your utensil drawer. If you're like most people, you have more spatulas and spoons than you actually use. Pitch, donate or recycle the items you don't need. Bonus tip: If you don't mind things on the counter, find a pretty jar, vase or crock for the utensils. Keep it on the counter so they're always close by when you're cooking!
Brighten up your rooms.
Dress up the kitchen with a potted herb or two. Houseplants offer several benefits (like cleaner air!), and herbs have the added bonus of making your meals taste even better!
Change the knobs or pulls on your bedroom dresser or bathroom vanity. Add some sparkle with polished chrome, or choose weathered nickel or vintage bronze for a rustic feel.
Update your bath hardware. In just a few minutes, you can swap out an old, dated towel ring or paper holder for a stylish new one.