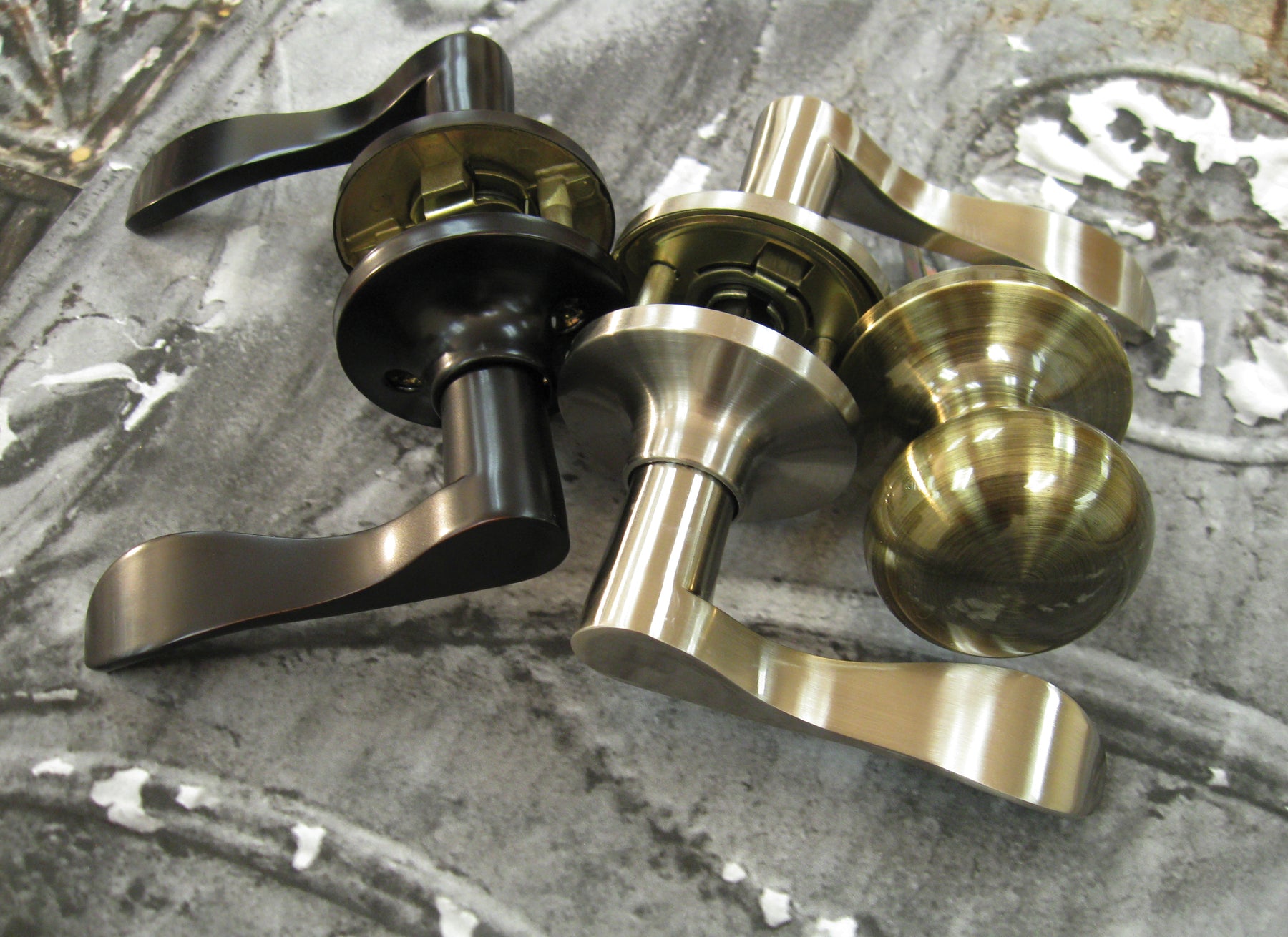 Knobs vs. Levers: How to Choose
When it comes to door locks, the choices can be overwhelming. Between all of the styles and finishes, it's hard to know what to choose. Satin nickel or vintage bronze? Modern or traditional? Knobs or levers?
While your personal tastes should dictate what style and finish you choose, your lifestyle should play a role in determining whether knobs or levers are best for you. Once you know the pros and cons of knobs and levers, it'll be easier to pick the best lock for your house.
Knobs have a traditional appearance, making them ideal for older houses with classic styles such as colonial or Victorian. Egg shaped knobs like the Springhill knob are especially well-suited to traditional homes, and flatter knobs, like the Highland knob, pair well with craftsman style homes. However, knobs can be harder to operate, which can be a problem if you have arthritis.
Levers can often look more modern, especially if you choose levers with sleek, straight lines like the Vienna lever. They also are easier to operate, which especially handy if your arms are full. Instead of dropping your grocery bags, you can just use your elbow to release the lever and open the door. However, this can be a negative if you have small children (or even pets) who pull on the lever and sneak out of the house! Levers can also catch on loose clothing and snag purse straps.
In the knob versus lever debate, there isn't one right answer. Once you know which works for you, you can move on to other things – like decisions about style and finish!
Highland photo courtsey of blogger Allie Seidel. See her blog for more pictures of the Highland knob in her home renovation!