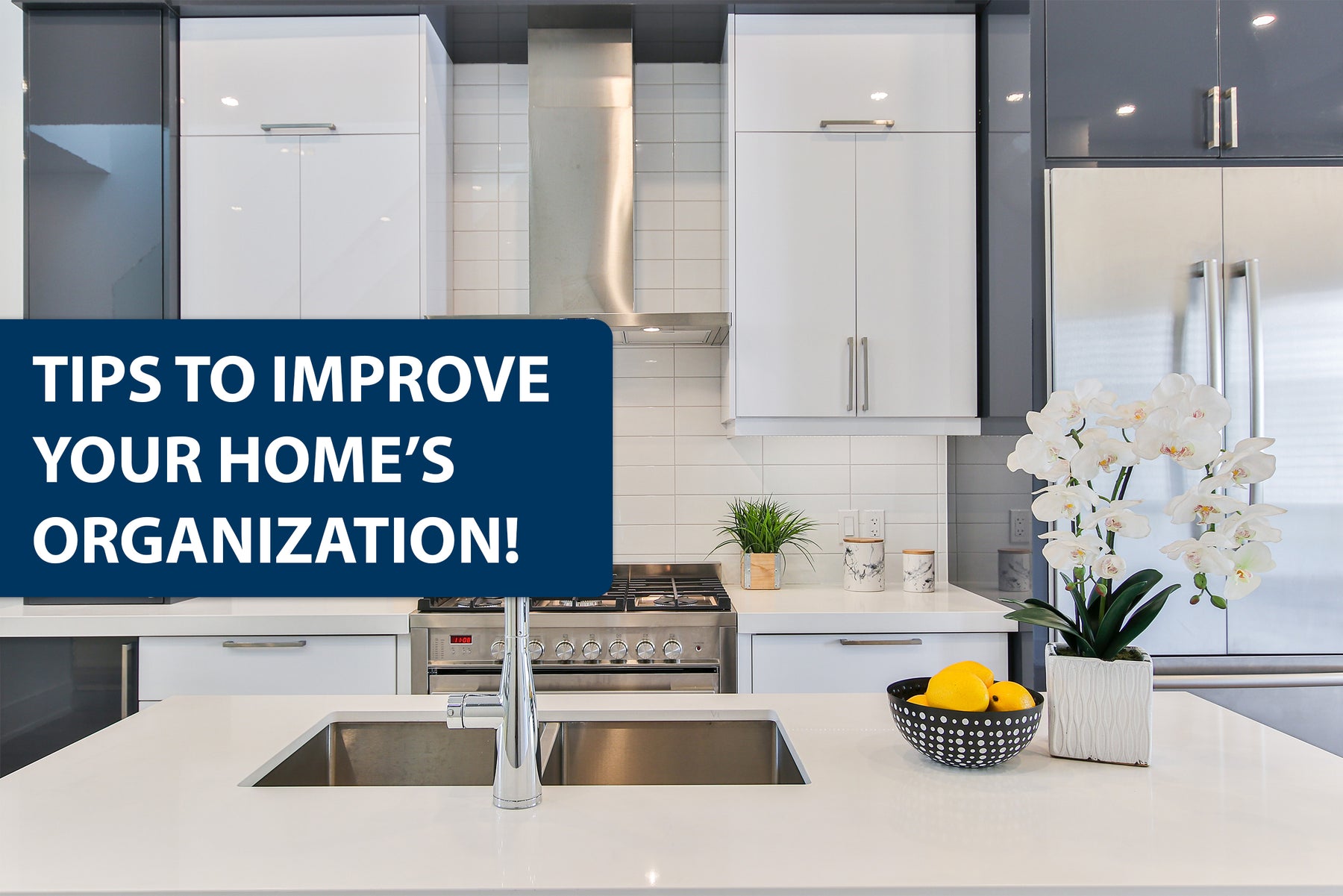 Quick Tips to Improve Your Home's Organization and Storage!
Spring is here, and that means it's time for some spring cleaning. Wouldn't it be nice to avoid spring cleaning and keep your home clean and orderly all year long? You can! Stone Harbor Hardware has a few key tips that you can follow to help improve your home's organization and storage. This will surely help to keep your home clean and well organized throughout the entire year!
Utilize Additional Storage in Your Entryway or Mudroom
Let's start by organizing the entryway or mudroom of your home. This is a great place to incorporate some additional storage by utilizing whatever free space that your entryway might have available. We recommend furnishing the space with a spare dresser with plenty of drawer space for storage. (You can even dress up this storage space with some new pulls!) Make sure to organize these drawers by dividing them up into smaller sections and consider using labels to keep things orderly.
Use hooks near the door to keep jackets, pet leashes, keys, and other frequently used items organized and ready to go.
Improved Organization is Crucial for an Orderly Bathroom
Your bathrooms can become the most cluttered areas of your home if they are not organized to the best of your capabilities. The bathroom is another area where it is key to make use of the limited space that you have available. Therefore, we strongly believe that the bathroom is one area of your home where you should "go vertical" with your organization. Utilizing tiered shelving under your bathroom sink can create a ton of additional storage space. This strategy can be used elsewhere in the bathroom as well.
You should also consider storing your extra bathroom supplies elsewhere in your home as well. Keep a few extra rolls of toilet paper in the bathroom, but the rest of the stock should be stored in a closet or other secondary location to save space for other elements that need to remain in your bathroom fulltime.
Keeping Kitchens Clean and Organized is Key to a Tidy Home
One of the most effective ways to keep your kitchen as clean and organized as possible is by creating a map and inventory for the various items that live within your kitchen. We have found that this helps to limit homeowners from mistakenly buying multiples when certain items are misplaced and later found after a replacement has been purchased.
We also recommend paring down on storage containers and other kitchen utensils and accessories. If every food storage container you own was filled, would you be able to fit them into the fridge? If the answer is no, then you have more containers than you need. A similar rule applies to appliances, utensils, and other accessories. If you do not use particular items more than a few times each year, then you should store them elsewhere, like in a box in the basement or attic, and use that space for other items that you use more often.
Bedrooms Should Feature Innovative Storage Solutions
Finally, we arrive where you will likely spend much of your time in your home (mostly while sleeping) — your bedroom. You might think that having two nightstands with plenty of storage is the way to go. However, this tends to lead to nightstands being used as "junk drawers" where you can store miscellaneous items that do not have a designated home. We suggest using simple nightstands that force you to only use them for key items.
If you are able, you should consider utilizing the storage space that might be available under your bed. Your bed likely takes up more square footage within your bedroom than any other piece of furniture and provides next to no storage space while also accumulating most of your misplaced items. Consider installing storage underneath your bed or purchasing a bed set with built-in storage space. This can greatly reduce the clutter of your bedroom and free up space that might be taken up by a large dresser.
Feel free to share some suggestions on how to improve the organization and storage of your home with us below!