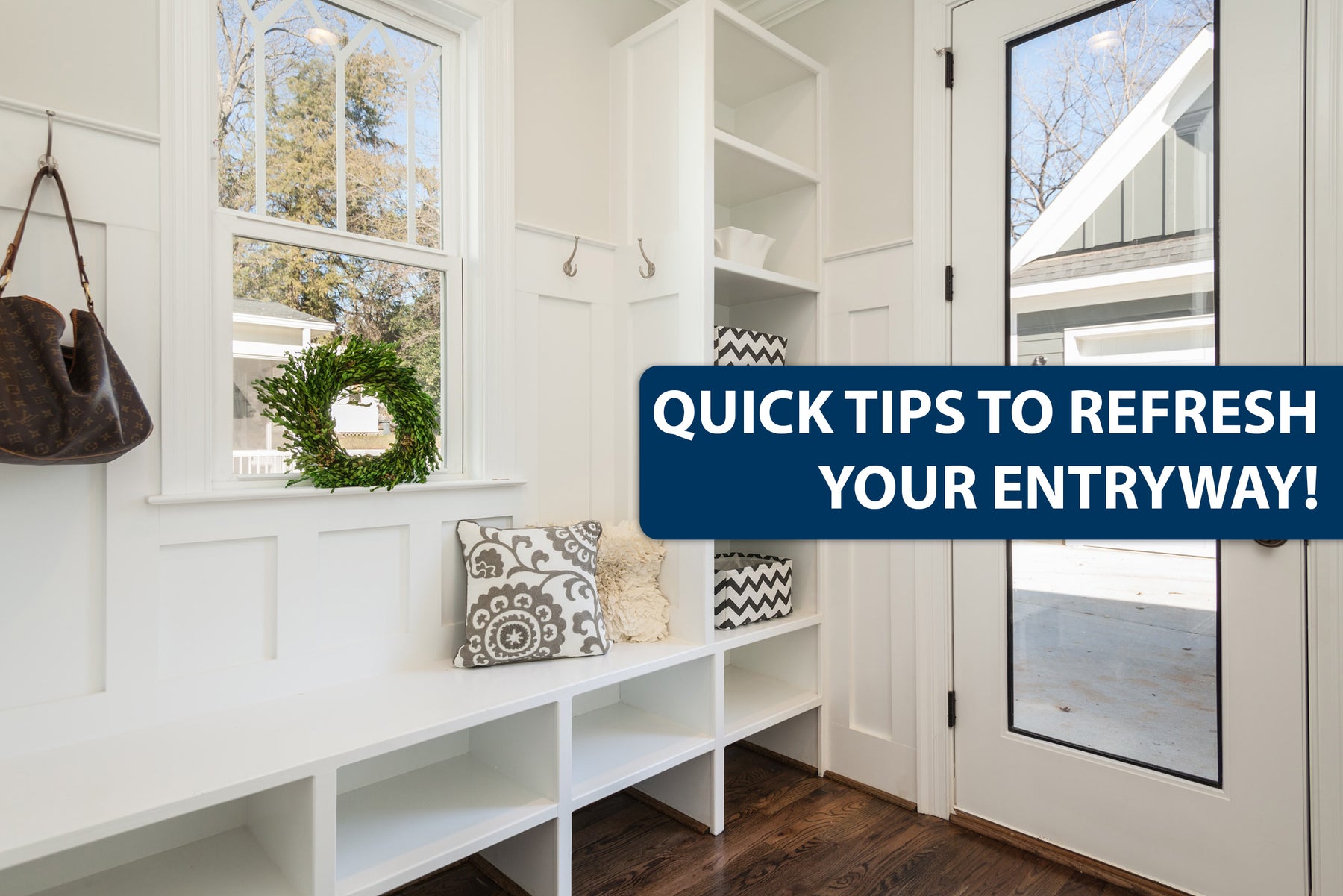 Refresh Your Home's Entryway!
One of the first elements of the interior of your home that your guests will see is the entryway or mud room. While it may not seem like the most important area of your home to focus on where interior design is concerned, first impressions go a long way and refreshing your home's entryway might be an option that homeowners should explore.
There are several ways that homeowners can refresh the entryway of their home. Additionally, Stone Harbor Hardware offers a few hardware pieces that can be utilized in updating and improving the entryway of your home.
One great way to update your home's entryway or mudroom is by using available space for storage purposes. In most homes, entryways or mudrooms feature elements where residents and guests are able to store their coats or shoes. The Coat & Hat Hook or the Heavy-Duty Coat & Hat Hook offered by Stone Harbor Hardware are two great options for providing the necessary storage space your entryway or mudroom may require. Both of these hook options come in various finishes that fit nearly any design scheme.
Another important element of any entryway is the type of flooring that is used. Entryways and mudrooms — as the name indicates — are more prone to accumulating dirt, mud, or water on rainy or snowy days. Installing flooring that can stand up to the elements while remaining stylish is a great way to enhance entryways. Ceramic or porcelain tiling is a great option to explore, especially with the various design options and easy cleaning these surfaces offer.
Finally, do not be afraid to accessorize the entryway of your home. Whether it's a nice rug, a stylish bench, or some eye-catching artwork, the right accessories can brighten up the first room that your guests will see when they enter your home. Incorporating minimalist style with a few key accessories can go a long way in refreshing your home's entryway.
Feel free to share some of your recommendations on how to refresh the entryway of your home with us below! We love to hear how our customers and readers are attempting to brighten up their homes!