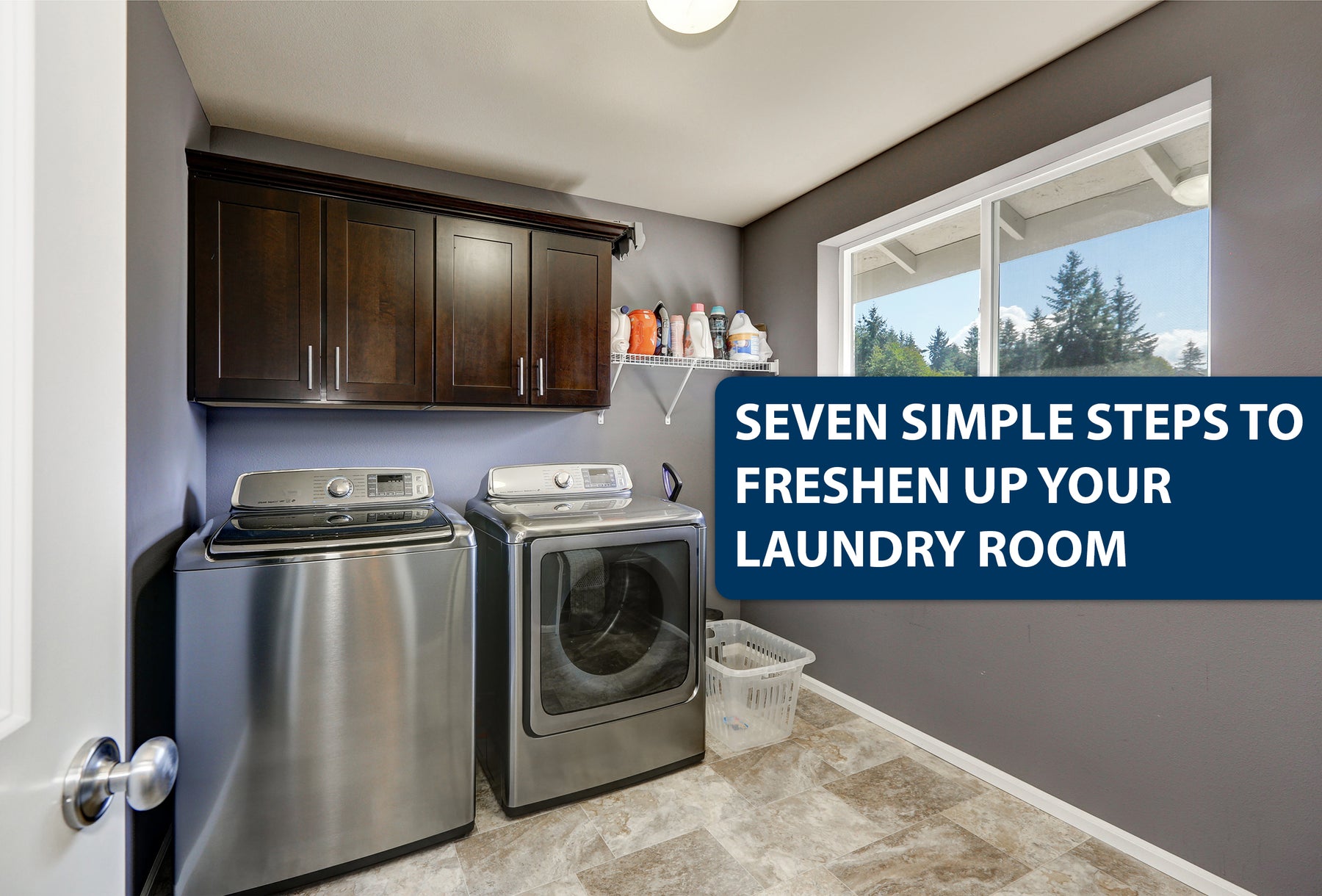 Seven Simple Steps to Freshen up Your Laundry Room
Laundry is one of life's never-ending chores. In fact, the Bureau of Labor Statistics estimates that the average woman spends 17 minutes doing laundry every day. That adds up to more than 100 hours a year!
And while doing laundry may not be one of your favorite chores, if you're going to spend hours of your life washing and folding clothes, you might as well create a nice space to work in! Whether your laundry area is a spacious room or a stacked washer / dryer combo in a closet, there are easy ways to make the most of your space.
It seems obvious, but start with some basic cleaning and decluttering. Getting rid of unused items and cleaning will go a long way toward making the space feel bigger and brighter.
Once you've decluttered, you'll need a way to store your supplies. Invest in some nice baskets or bins for smaller items. You could also add a few clothes hampers to make it easy to sort clothes into different loads.
Do you have delicate items that need to dry on a rack? If you don't have the room for a freestanding drying rack, build a wall-mounted rack that can fold up when it's not in use. Check out Pinterest for some DIY ideas if you're feeling ambitious!
Next, choose a new paint color for the walls. Fresh paint is a quick fix, and it changes the look of a room instantly. While you're at it, pick up a new rug for the floor.
Does your laundry area have cupboards for storing detergents, dryer sheets and other supplies? If so, consider dressing up the cupboards with some new hardware.
If you don't have storage cupboards, install some shelves near the workspace. Make sure they're deep enough to easily hold your storage bins and large bottles of laundry detergent. You can hang some hooks on the wall for extra hanging storage too.
If your laundry room has a door, consider installing a sliding door. Sliding doors take up less floor space (which is a bonus in smaller homes), and they are a great way to add a custom look to your home.