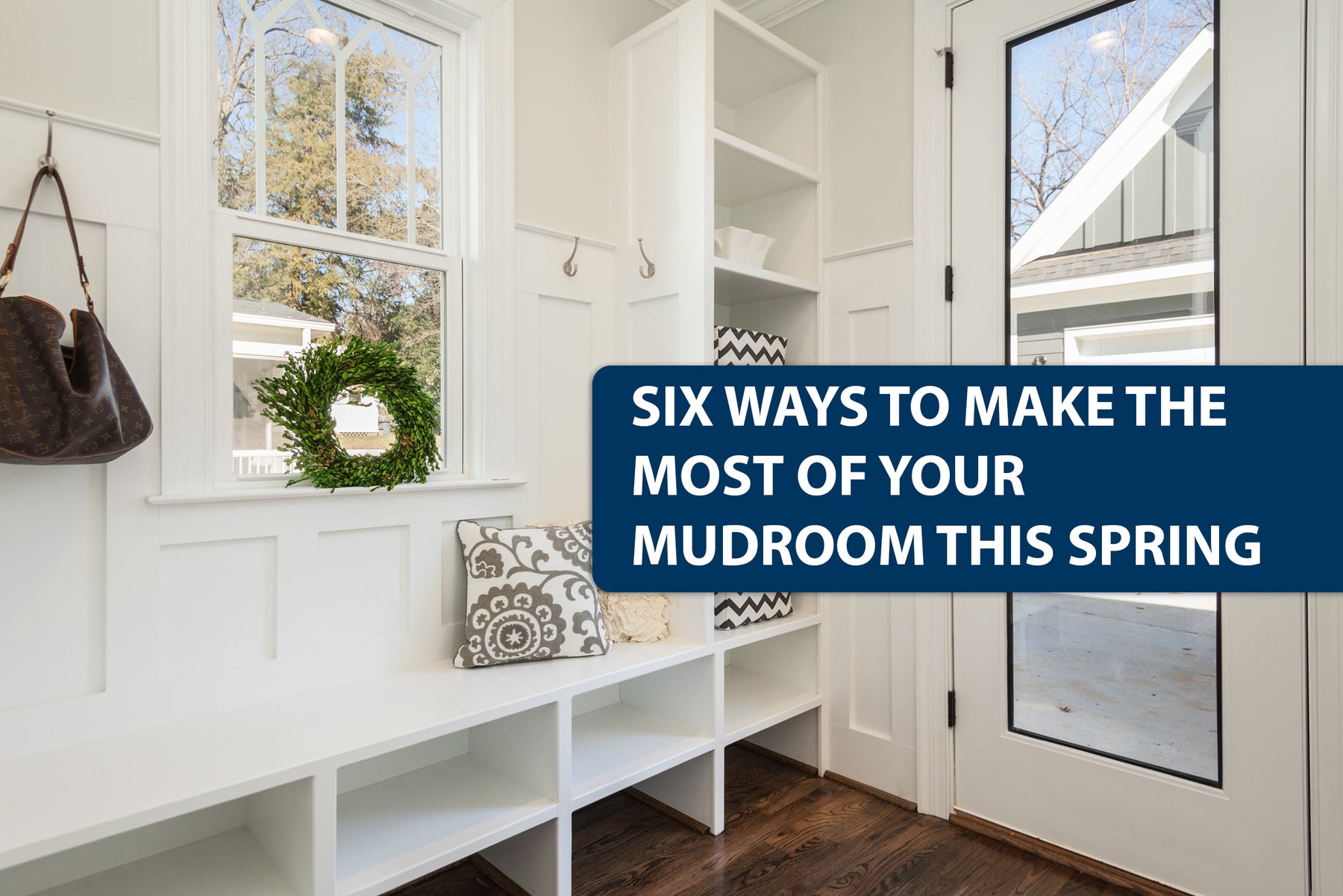 Six Ways to Make the Most of Your Mudroom This Spring
In many houses, the mudroom or entryway is the landing zone for everything and everyone. It's where backpacks and boots pile up, and where slush and mud make their way into the house. And, over the last few months, this space has seen its fair share of coats and clutter (especially in colder climates)! With spring just around the corner, there's no better time to get your home's mudroom cleaned up and ready for warmer weather!
Clean and declutter. Has your mudroom become a catch-all for stray hats and mittens? Are there extra boots piled in the corner? Pack away any winter gear, then scrub the walls and floor to remove any lingering slush and mud. (This is also a good time to sort through seasonal items like snowpants and winter coats and donate things that your kids will outgrow before next winter!)
Get things off the floor. If you haven't already done so, add shelving for storage bins, or hooks for dog leashes, keys, or jackets. This way, everything will have a place, and you won't trip over things on your way out the door.

Add some color. Nothing feels fresher than a new coat of paint! If your space is feeling stale, a new paint color will get you ready for spring! If you're not up for painting, add a new rug to brighten up the room.
Refresh your hardware. If your entryway has cupboards for storing things, consider updating the hardware! New knobs or pulls are an easy way to dress up the room.
Get back on track. As warmer weather approaches, and more activities fill the calendar, it can be helpful to create an organized space for your family's schedules and to-do lists. This can be as simple as a paper calendar on the wall, or you can get creative and build a complete "command center" with bins to organize papers, a calendar, and reminders for each member of the family.
Add a door. If you're ready to tackle a project, consider installing a sliding door in your mudroom. This can be a nice divider between the entryway and the rest of the house. As a bonus, you can always close it to help hide the mess if your mudroom gets cluttered again.
With these quick fixes, your home's entry will be ready for spring – and you'll have plenty of time to enjoy the new season!