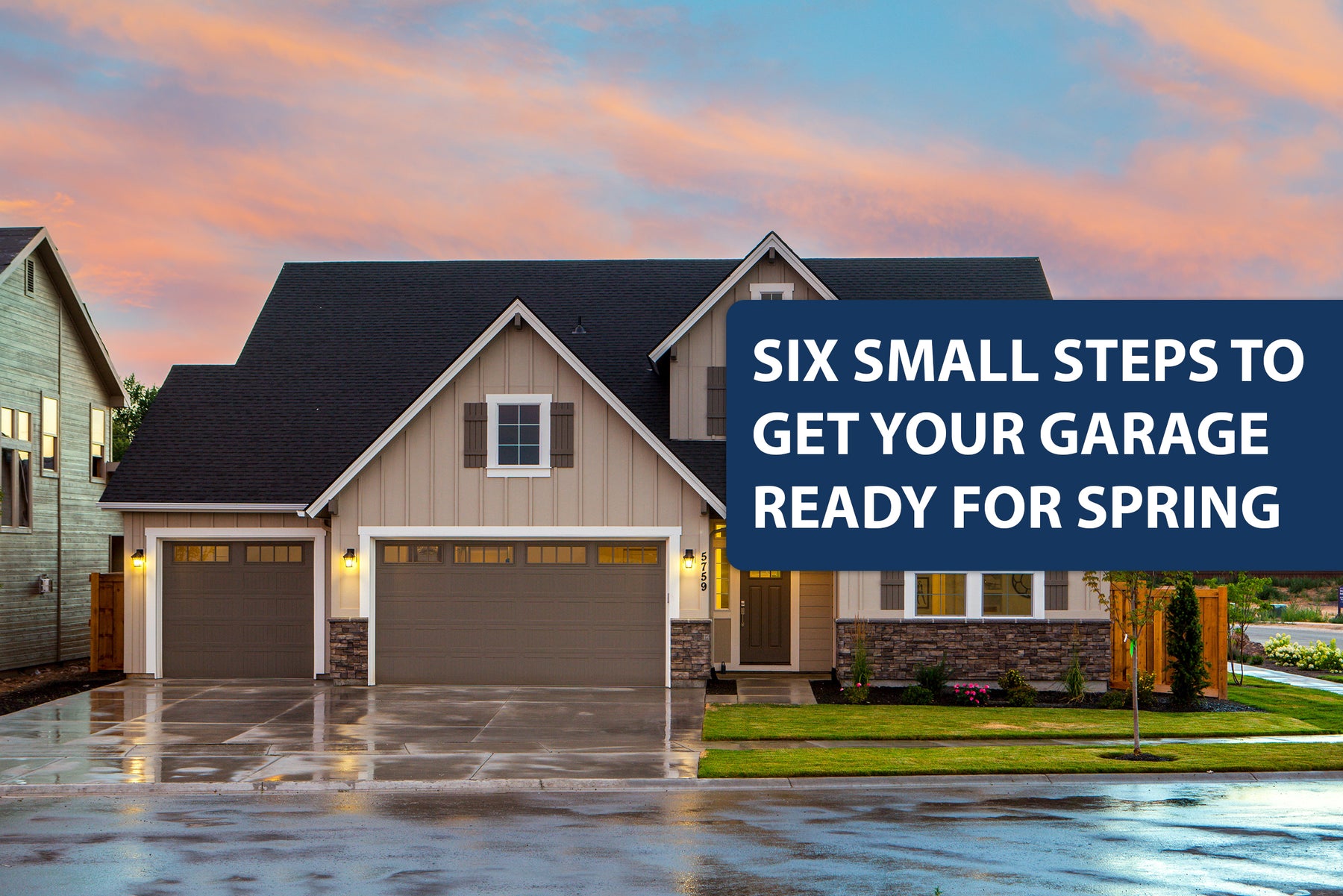 Six Small Steps to Get Your Garage Ready for Spring
As the weather warms up and the calendar moves closer to May, many people add spring cleaning to their to-do lists. It's easy to focus on things like washing windows and organizing mudrooms, but what about your garage? Chances are, it could use a little TLC too!
First, clean out the clutter. Do you have gardening tools that you haven't used in several seasons? Do you really need to keep extra soccer and tennis balls? What about expired lawn care products? Donate (or sell) used tools or sports equipment, and properly dispose of any expired chemical products.
Once you've eliminated the clutter from your garage, get out the broom. Sweep up all the dirt and dust, and don't forget to rinse any salt residue off the floor if you live in a snowy climate! 
Next, reorganize the space for your spring and summer activities. Put things like snowblowers, shovels, and leaf rakes in long-term storage and move things like garden hoses, lawnmowers, and lawn chairs to an easy-to-access spot.
If you have room near the door into your house, consider adding a "landing zone" next to the door for muddy boots and shoes. Place a couple of boot trays near the door to keep the shoes in one place, and, if you have space, install a shelf bracket with a closet rod over the boot trays to hang raincoats and jackets.
If you have the space, create designated storage spaces for various accessories. Install a shelf for helmets near bikes and skateboards, or hang some hooks near the door for dog leashes. This way, you'll always know where to find something when you need it!
Finally, take a look at the locks on the pedestrian door to your garage. Do they match the locks on the rest of your house? Give your garage a fresh look by updating the lock with a new knob or lever that suits your style.
In just a few hours, your garage will be ready for your warm weather activities, leaving you with more time to enjoy the sunshine!