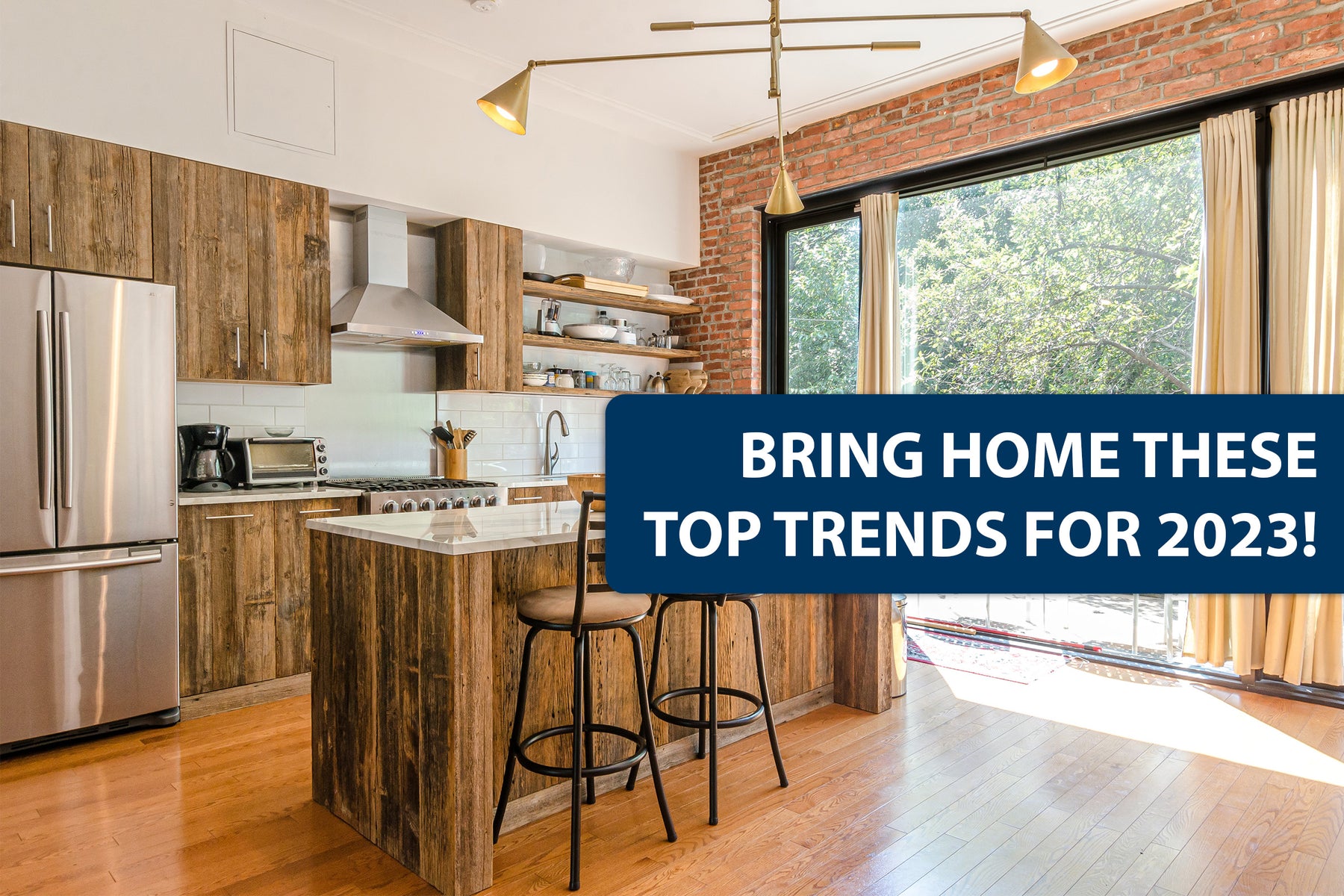 Top Home Hardware Trends for 2023
2023 will be here soon, and with the start of a new year comes new home hardware and design trends. There are a few key interior design trends expected in 2023 that relate directly to home hardware and many of the great products we offer here at Stone Harbor Hardware. Join us as we explore some of the 2023 home hardware trends, particularly those trends related to door hardware, cabinet hardware, and bathroom hardware! 
Emerging Door Hardware Trends 
There are a number of interesting door hardware trends emerging in 2023. The vast majority of which involve incorporating unique door knob and door lever styles to match more creative interior décor that is becoming more and more commonplace. Gold and matte black hardware is in vogue right now and pairs well with both contemporary and natural design options. Two entry door handlesets that match up with where door hardware is trending include the Munich and the Willow Park models from Stone Harbor Hardware. 
Latest Cabinet Hardware and Design Trends 
Some of the latest cabinet hardware and design trends expected in 2023 include the utilization of two-toned cabinets, natural finishes, and warm accents. Stone Harbor Hardware offers several cabinet hardware styles that work with these three trends, among others. 
Several Stone Harbor Hardware cabinet hardware collections are available in matte black, which works very well for the two-toned cabinet trend when paired with white cabinetry. Our Charlotte and Sherwood cabinet hardware collections both work well with natural finishes while our vintage bronze hardware offers the key element of the warm accent trend for cabinet design. 
Forward-Thinking Bathroom Hardware Trends 
Finally, there are two bathroom hardware trends with an eye toward the future and improving the resale value of your home that Stone Harbor Hardware products are able to help homeowners achieve. Modern bathroom design is trending toward the use of gold as an accent color. This makes the various satin brass bath hardware pieces available at Stone Harbor Hardware excellent options to explore. Another emerging bathroom trend is making home bathrooms more accessible by installing grab bars and other similar hardware. 
If you are looking to spice up your home and follow the trends of 2023, consider exploring our inventory of door, cabinet, or bath hardware here at Stone Harbor Hardware today!