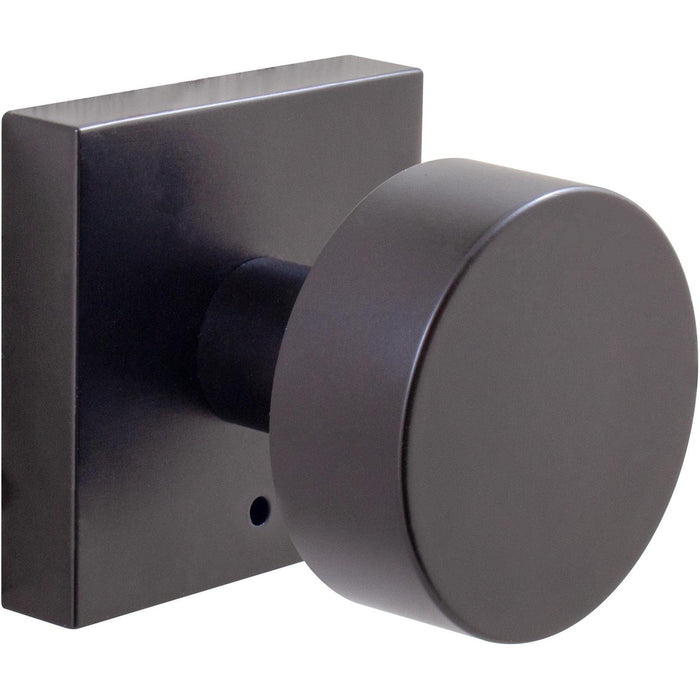 Bonn Door Knob with Square Rosette, Privacy (Bed/Bath) Latch
With its crisp, square rosette and a sleek, cylindrical knob, the Bonn knob is a perfect fit for the modern home.
Function (Privacy): Privacy style knobs and levers are used to secure the interior rooms of a home. An inside turn button both locks and unlocks the hardware, which can also be unlocked from the outside in emergencies by rotating the exterior privacy mechanism. Perfect for master bedrooms, bathrooms, offices/dens, or anywhere privacy is needed.
Features an adjustable backset of 2 3/8 inches or 2 3/4 inches.
Fits doors from 1 3/8 inches to 1 3/4 inches thick.
All hardware required for mounting is included.