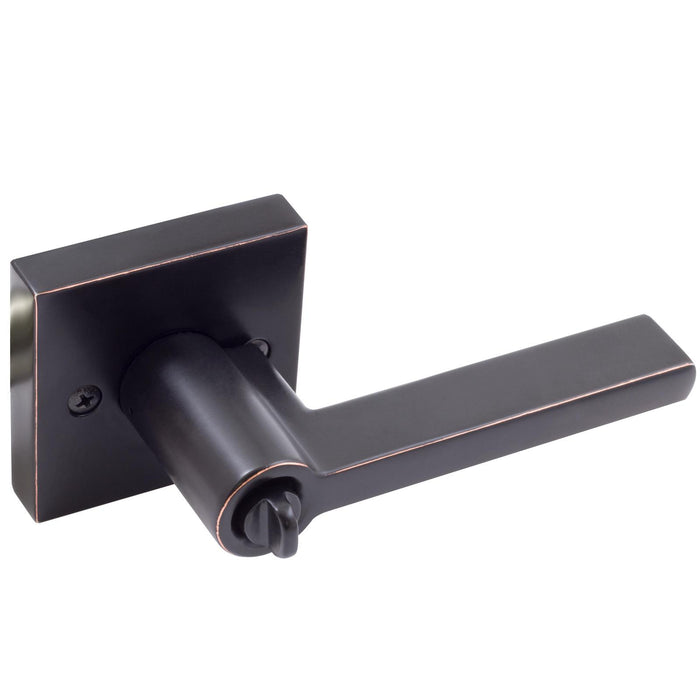 Vienna Door Lever with Square Rosette, Entry Latch
With its linear design, the Vienna lever brings a sophisticated, yet welcoming, feel to any home.
Function (Keyed Entry): Keyed entry knobs and levers are able to be locked from the exterior with a key, and then locked or unlocked from the inside with a turn-button. Primarily used for securing entrances, garages, and storerooms.
Features an adjustable backset of 2 3/8 inches or 2 3/4 inches.
Fits doors from 1 3/8 inches to 1 3/4 inches thick.
All hardware required for mounting is included.
Choice of keyway, for more information refer to our FAQ.