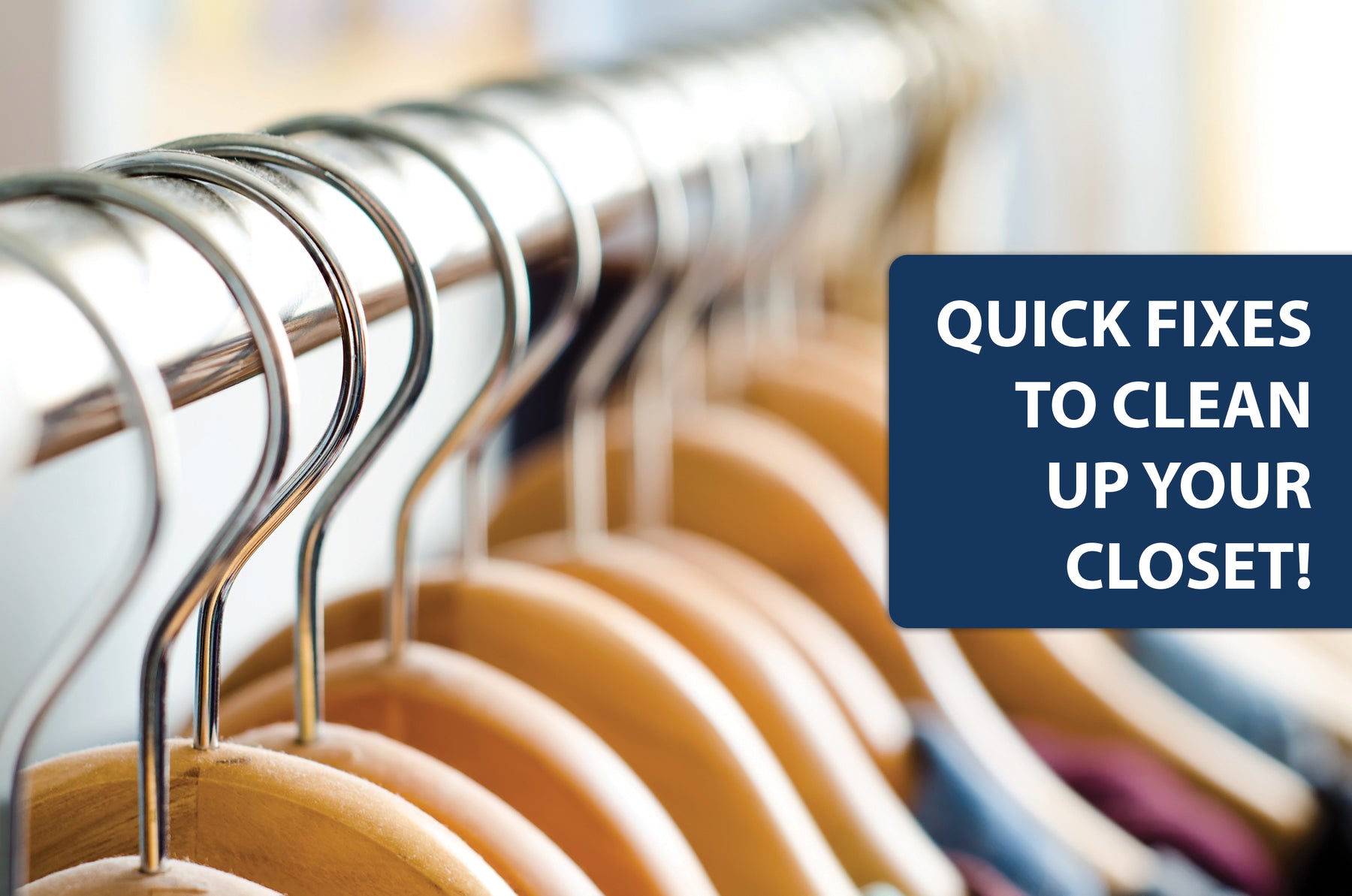 Clean Up Your Closet With These Quick Fixes!
If you're like most people, you probably have a closet (or two) that's in a perpetual state of disarray. And while it's easy to close the door and ignore the mess, you might be surprised at how easy it is to clean things up with a few quick fixes!
Start by removing everything from the closet. (This is always the worst part of the project!)Sort through the items, and make a "keep" pile, a "donate" pile, and a "trash" pile. (If you haven't used an item in more than a year, do you really need to keep it?) This way, you'll only put what you really need back in the closet.
Once you know what's going back into the closet, figure out how you'd like to store and organize things. Add a closet pole to hang up items and utilize the space you have to store your belongings. If you're limited on space in your closet and don't have room for a closet pole, consider adding some hooks. They are small enough to install in tighter spaces and still give you the option to hang items for a neat, organized look.
Do you have a lot of smaller items that would be better off in a bin or basket? Pick up some containers (or repurpose some from another room in your house) to keep things all in one place. When you're done, add some shelves to give you a place to store baskets and bins of smaller items.
Finally, take a look at the knobs on your closet doors. If they look outdated or mismatched from the rest of the hardware, then it's probably time to update them. We have a wide variety of stylish knobs and pulls to choose from to complete the look you're trying to achieve. Updating the hardware will make your closet look as nice on the outside as it does on the inside!