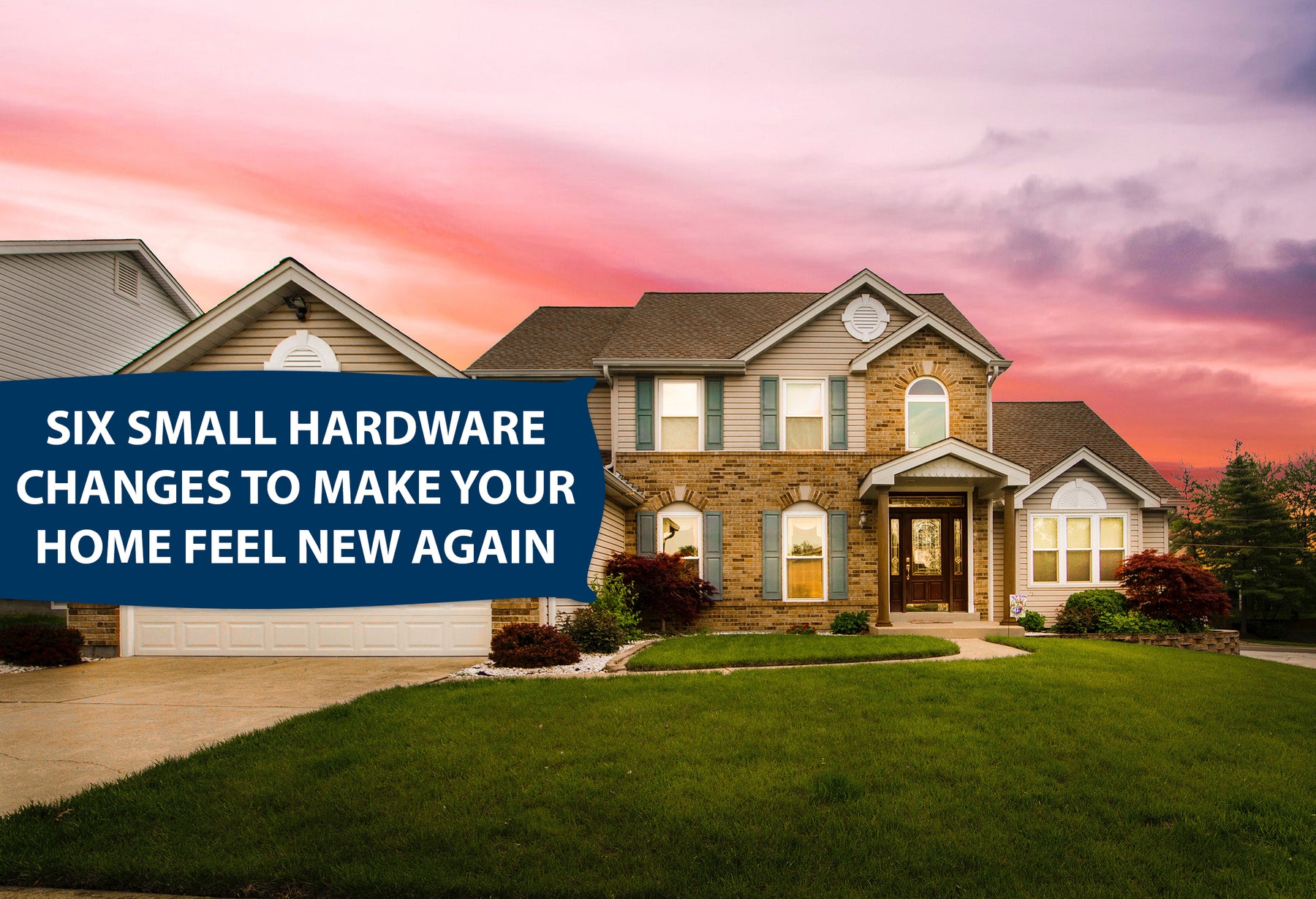 Six Small Hardware Changes to Make Your Home Feel New Again
When it comes to home improvement, many people immediately think of the "big" things – redoing a bathroom, building a deck, or renovating a kitchen. Sure, big projects, like kitchen and bathroom remodels, are guaranteed to make your home feel new and exciting, but let's be honest – you can't always afford to tackle a big project.
Instead of wishing you had the resources for a big remodel, make a few small changes to your home. You'll be amazed at how different your home will feel when you're done!
Start from the street – change out your house numbers. If you're like most people, the numbers on the front of your house are the same ones that were there the day you moved in – even if you've replaced other pieces of hardware in your home. Choose a fun, new finish and style for the numbers – just make sure that your new numbers are clearly visible from the road.



Get organized! Hang some hooks near your back door or in the garage or mudroom. Hooks are a perfect way to keep important things (like your house keys or the dog's leash) in the same place!



Color-coordinate your door stops. When was the last time you noticed the door stops in your home? If you've never updated them, they might not match the rest of your door hardware. Swap out the old stops for new ones with color-matching tips.



Add a shelf to your laundry room (or closet, or garage). Creating extra storage space is a great way to reduce clutter in your home!


Update the knobs and pulls on your kitchen cabinets. Choose hardware that suits your personal style and spend an hour or two replacing the old hardware with something fun and new!

Upgrade the shower rod in your bathroom. Replace a straight shower rod with a curved option – you'll love the extra elbow room in the shower!
As you can see, you don't always need to spend a lot of time – or money – to make a big impact in your home. A few little tweaks can go a long way toward making your home feel new again!