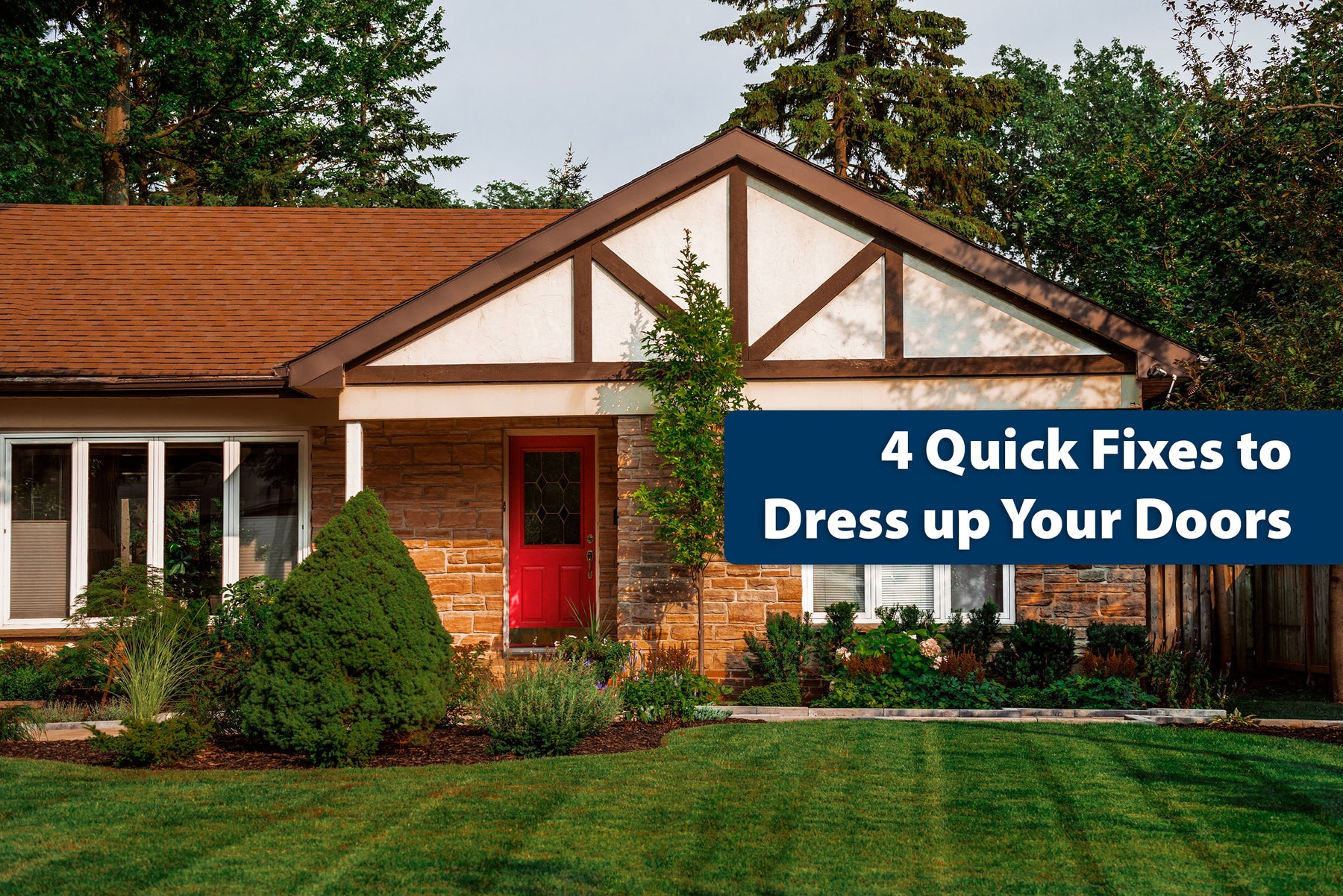 Four Quick Fixes to Dress up Your Doors
Summer's second long weekend is rapidly approaching, and while the 4th of July usually means fireworks and cookouts, for many people, it's also a chance to knock out some summer projects.
No one wants to spend the entire long weekend working though, so why not take a few hours one afternoon and dress up your doors? It's a quick, DIY-friendly project, so you'll feel a sense of accomplishment and still have plenty of time to relax!
Start with a fresh coat of paint. Choose a bold, new color for the front door if you're feeling adventurous, or simply add a new coat of the existing color. New paint has a way of making things feel fresh and clean.
Once you're done painting, update your hinges. Choose hinges in a finish that matches your door locks, and, for an extra touch, add decorative hinge pin caps to the hinges.
Next, replace your door locks. Choose a style that complements your own personal style (and matches your new hinges). 
If you'd like, finish things off with a festive touch – hang a 4th of July wreath on the door, or put a pot of red, white, and blue flowers on your front step. Then, step back and admire your handiwork before heading out for some holiday fun!