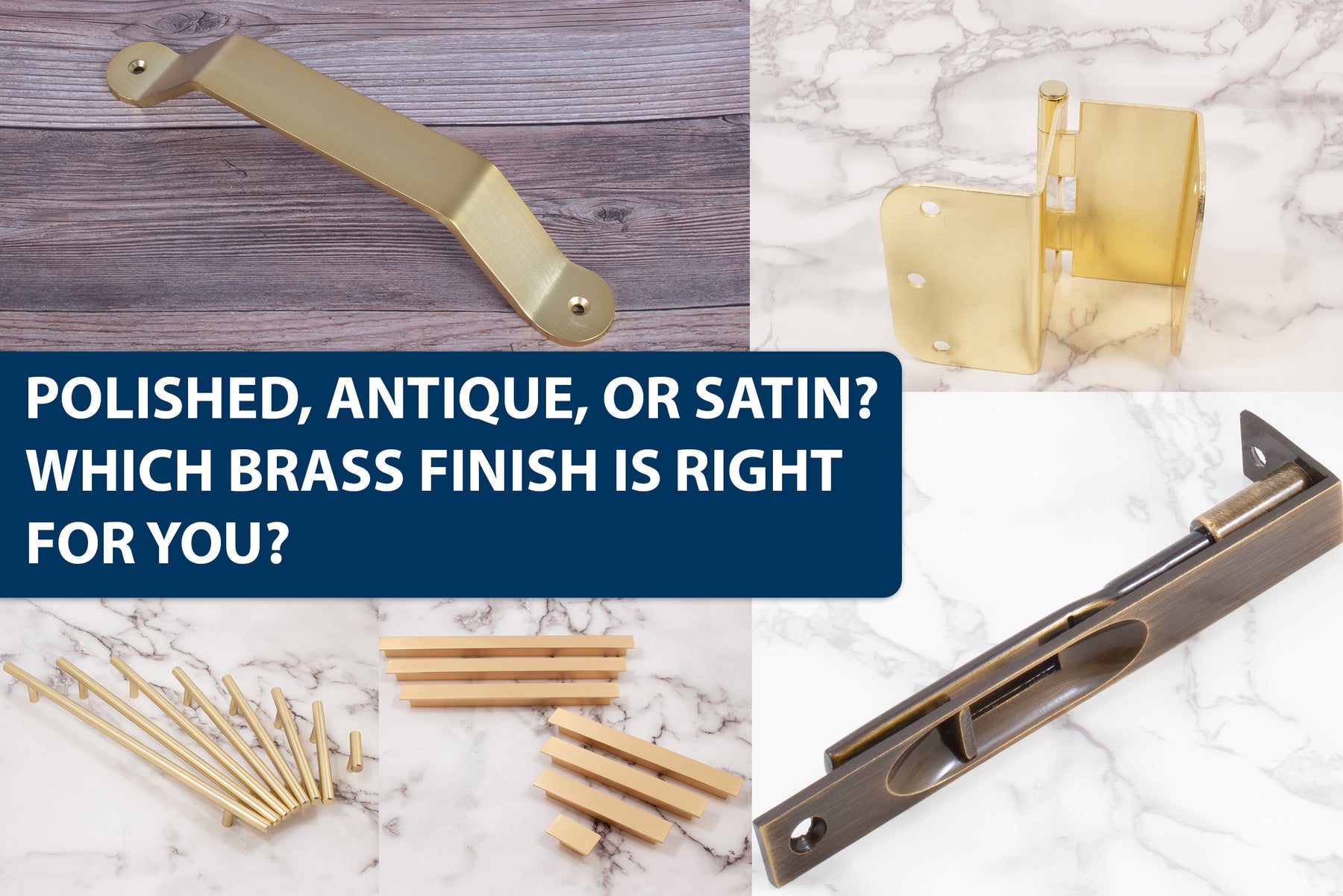 Exploring the Subtle Distinctions Between Brass Hardware Finishes
Stone Harbor Hardware offers hardware pieces and collections in a variety of unique finish options. Brass finishes are some of the more popular choices for our customers and we thought it would be nice to highlight some of the small distinctions between the three brass finishes we offer: Antique Brass, Polished Brass, and Satin Brass. Let's get started!
Allure of Antique Brass Hardware Finish
Antique Brass finishes provide an aged appearance which is emblematic of another time that offers a sense of nostalgia and charm. The weathered style of the Antique Brass finish creates a renewed sense of history that makes it a terrific choice for traditional or more rustic décor and interior design choices. The depth and detail of Antique Brass hardware can add an old-world feel and aesthetic throughout your home!
Radiance of Polished Brass Hardware Finish
The reflective surface of the Polished Brass finish provides a distinctive and sophisticated look to your home hardware. The golden hue and bright surface of Polished Brass hardware works quite effectively with both traditional and contemporary design styles. While this finish may easily attract fingerprints, the smooth surface is quite easy to keep clean with routine maintenance and polishing. Those who value a more luxurious aesthetic will enjoy the key elements of Polished Brass hardware.
Elegance of Satin Brass Hardware Finish
With the Satin Brass finish, you get a nice balance between Antique Brass and Polished Brass finish options. The subtle matte finish features a visual texture that provides both depth and warmth that pairs well with a modern or transitional interior design style. Hardware that features a Satin Brass finish is resistant to fingerprints and other smudging, which is what makes it so popular in commercial and multifamily properties.
While all three of these Brass finish options are very similar, they do have a few key distinctions that separate them from one another. Explore the Stone Harbor Hardware inventory today to take a closer look at the various hardware products we have available in Antique Brass, Polished Brass, and Satin Brass today!